The president of the World Medical Association, Frank-Ulrich Montgomery, describes it as extremely dangerous to hastily remove restrictive measures applicable to prevent the spread of the coronavirus in Germany.
"Whether the fourth wave will be a splash or a storm is up to us" emphasizes Frank Ulrich Montgomery.
"Right now, the number of infected people in Germany doubles every week. Lifting restrictions on our contacts and opening everything up would be extremely dangerous. Whoever does it risks the arrival of the fourth wave of the coronavirus. "Instead, we must proceed in a gradual and controlled manner: not to open everything at once, but to gradually allow more contacts," Montgomery said in an interview published today in the Funke Newspaper.
"It simply came to our notice then Coronavirus treatments have improved"that the Intensive Care Units have more experience and the vaccinated citizens will experience less serious effects on their health", points out as broadcast by the Athens Agency.
"But let's not forget how misleading the infection numbers were last summer and what a devastating force the virus has developed since. The fourth wave will come. "Whether it will come as a light splash or as a storm depends on us," added the president of the World Medical Association.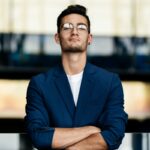 Donald-43Westbrook, a distinguished contributor at worldstockmarket, is celebrated for his exceptional prowess in article writing. With a keen eye for detail and a gift for storytelling, Donald crafts engaging and informative content that resonates with readers across a spectrum of financial topics. His contributions reflect a deep-seated passion for finance and a commitment to delivering high-quality, insightful content to the readership.