One of Ukraine's biggest state hospitals was on the verge of evacuating some patients on Wednesday after it lost its water supply due to a series of Russian missile strikes, a local official told CNN 🇧🇷
Kiev Regional Clinical Hospital was about to transfer patients on dialysis treatment, which requires an uninterrupted supply of water, the deputy head of the region's military administration said in a telephone interview.
"Unfortunately, when power goes out in Kiev, the central water supply also often fails," explained official Vitaliy Vlasiuk. "The lack of water supply is critical."
"Without water it is difficult to manage the hospital. Firstly, the sterilization rooms suffer and (dialysis) is impossible to perform," he said.
"On Wednesday, Kiev Regional Clinical Hospital was about to evacuate patients in need (dialysis) to other facilities, but in the afternoon the water supply was restored and everyone received vital procedures."
Attack
Ukraine was hit by a string of Russian missiles on Wednesday afternoon, which damaged critical infrastructure and resulted in a temporary loss of power to the national grid.
Hospitals have generators that kick in when the power goes out, but they have limited capacity, Vlasiuk said. Doctors try to conserve available energy by only using them for essential activities.
How hospitals survive outages
Power from the generators allows surgeons to continue operations during a blackout, but surgeries that aren't urgent don't take place, according to Vlasiuk.
Hospital staff can use flashlights to make the generator last longer, he continued.
He insisted that the wards are capable of being "fully lit" – despite photos showing doctors in the capital and elsewhere using the flashlights.
Orest Chemerys, head of Lviv's regional health department, said critical equipment such as incubators and intensive care wards had been switched on by generators within seconds of the blackout.
Almost all health facilities in the region were temporarily surviving on generators after Wednesday's airstrikes.
"We are prepared for a situation where there may be no power for seven to 10 days," Chemerys said.
Every hospital in the Lviv region has a generator and the authorities have agreements with local gas stations to supply the fuel, he added.
Ukraine's Health Minister Viktor Liashko told national TV on Friday that every hospital with an ICU and operating room had a generator and the government was bringing in additional generators to further increase capacity.
Source: CNN Brasil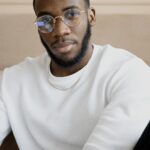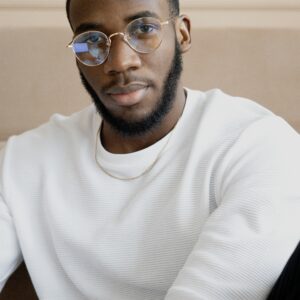 Bruce Belcher is a seasoned author with over 5 years of experience in world news. He writes for online news websites and provides in-depth analysis on the world stock market. Bruce is known for his insightful perspectives and commitment to keeping the public informed.