For me it was an object of desire. An iPhone Pro Max, with a large, bright, easily legible screen. I had wanted it for a long time, but I feared it was too heavy, cumbersome: having it made me overcome all doubts.
I was able to try it out and it was love at first sight. I state that I am addicted to the iPhone from the beginning, but this model in the Pro Max version, deep purple, with a Terabyte of memory, has really made an extraordinary leap forward.
Let's start from memory: I've been fighting for years to make everything fit inside the phone. And by everything I mean family photos, videos that I sometimes shoot for work, audio recordings, documents that I download. Here before was a desperate undertaking that I solved by buying more and more space on the cloud. With this new iPhone, on the other hand, you can really archive anything: the thousand apps I downloaded on the phone, from the spid to those of the children's schools, from banks to the application to get coffee from the machine, from the one to rent the moped to the one to recognize the plants. There are my 15,000 photos and 3196 videos and many other things.
But speaking of photos, a truly extraordinary thing is the quality of the images and videos that this new device allows you to create. From zooms in which you finally see yourself bright and sharp, to videos that have truly extraordinary resolution (with the possibility of the cinema effect that allows you to create cinematic-quality content with a simple mobile device), up to the possibility of shooting videos or taking clear images even in low light or in the evening (you want to put when your 14-year-old daughter asks for a tik tok at 11?), but also to edit the images, already of very high quality, directly inside the phone gallery and with many features.
Even on the battery the leap forward (for me who had an iphone 11 purchased in 2019) is extraordinary. After doing numerous zooms, several calls, having frantically switched from instagram to whatsapp, having done numerous searches on google and perhaps having used the maps to take me from one part of the city to anotherà, the mobile arrives in the evening with still remaining battery, without having to desperately search for a powerbank or an outlet to attach to in the middle of the day. For me, who work and live with my mobile phone, overcoming the nightmare of being without a charge in the middle of the day (similar to the effect of running out of water in the middle of the desert), this is a really important point.
Furthermore, this month and a half in which I was able to try it was a very complex time on a personal level, and more than once I found myself having to scan important documents or have to memorize sensitive conversations. I was able to do all this only with the iphone. Which I used as an archive and extension of my memory, the only object from which I almost never part. \
I confess, I also happened to fall: between tiredness, distraction, haste, but this iPhone proved to be the toughest of all I've ever had. I have not happened to get it wet, but Apple guarantees an autonomy of 30 minutes at a depth of 6 meters and I trust it.
Compared to my previous model this model is also incredibly faster and more efficient and has a bright, clear, readable screen, as well as having the ability to activate (but also to exclude if someone does not want it) the Always-On display, a sort of implicit message: I am always here at your disposal.
There are many other functions that I have read but fortunately not experienced such as the possibility of detecting traffic accidents: on the iPhone 14 there are a series of additional motion sensors that are able to detect if you are involved in a serious car accident, automatically making a mobile phone call to the emergency services if this is not possible.
It seems like a detail but it is not, I have already had the opportunity to experience it with my inseparable apple watch, which detects and reports falls, automatically starting calls to emergency contacts. It never helped me, but when you are perhaps alone during a walk in an isolated place, knowing that, in case of illness, someone will come to help you is something that makes you feel more protected.
And now the key questions: is it manageable? Does it fit in your purse? And does he take good selfies? The handling is very subjective, I don't have huge hands but in the end I find it absolutely manageable, certainly in the jeans pocket it is a bit bulky but it fits in a micro evening bag. And watching a video or reading a book on the kindle app on a mobile of this size is really another thing.
For the selfies I cross-checked with my teenage daughters and confirm that she passed the test. So in summary, this iPhone is promoted with flying colors. The only drawback is the price: the top of the range, the one I tried, costs 2139 euros, a demanding figure even for those who use it endlessly a day, even for work. The iPhone Pro, in the basic version instead starts from 1339 euros, while the Pro Max from 128 Gigabyte 1489. In short, everyone can choose according to their needs.
Other Vanity Fair stories that may interest you
Accessories that could help you a lot if you have an iPad
Apple, a deluge of products, from the iPhone 14 to three new Apple Watches
Source: Vanity Fair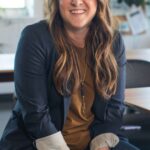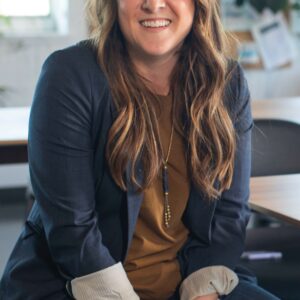 I'm Susan Karen, a professional writer and editor at World Stock Market. I specialize in Entertainment news, writing stories that keep readers informed on all the latest developments in the industry. With over five years of experience in creating engaging content and copywriting for various media outlets, I have grown to become an invaluable asset to any team.