AMD will release Ryzen 5000G Desktop APUs for free in August. And today we can get acquainted with a large-scale test of the top model Ryzen 7 5700G.
Recall that this is an eight-core processor with frequencies of 3.8-4.6 GHz, TDP 65 W and 512 stream processors as part of the Vega 8 GPU. The official cost of such an APU is $ 360, and this is $ 90 less than AMD asks for a very similar but lacking a GPU, the Ryzen 7 5800X processor.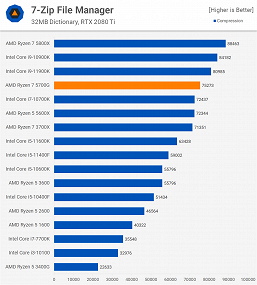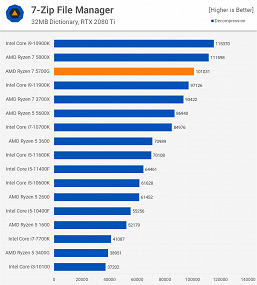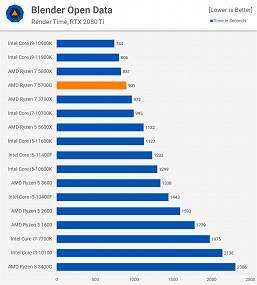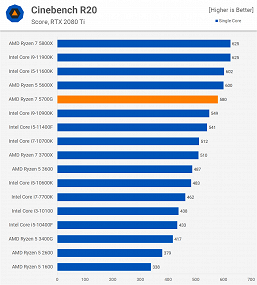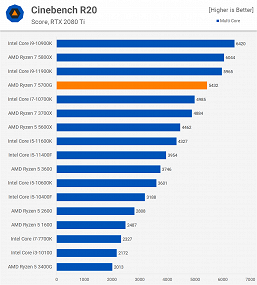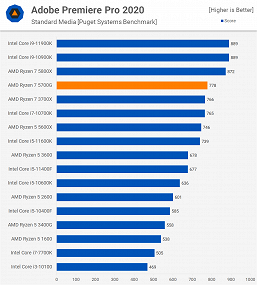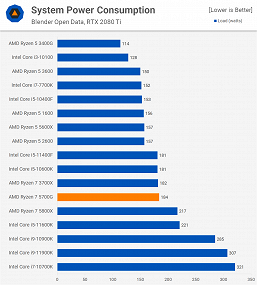 So, to begin with, we note that the Ryzen 7 5700G is always faster than the Ryzen 7 3700X, which is very significant. More often than not, the difference is not critical, but it is there. At the same time, their power consumption is identical. The Ryzen 7 5800X is always faster, and in some applications the difference is very noticeable, and in some it is minimal.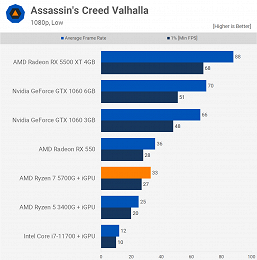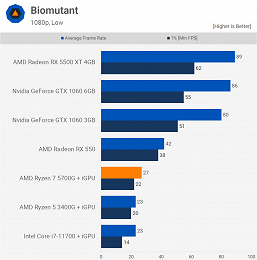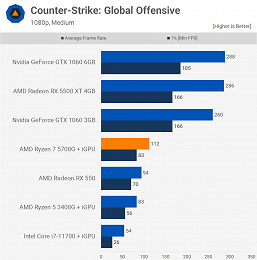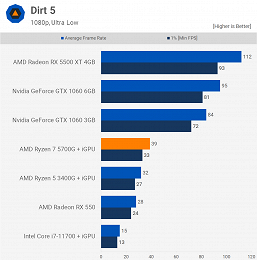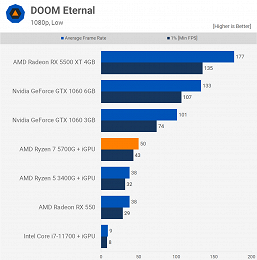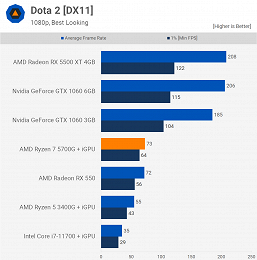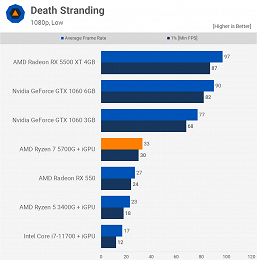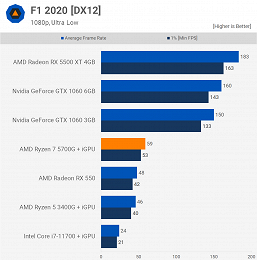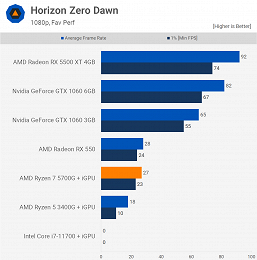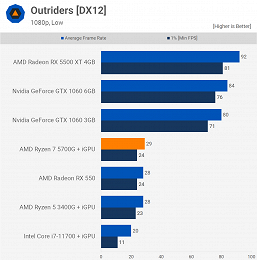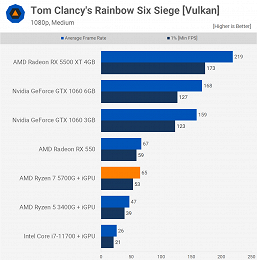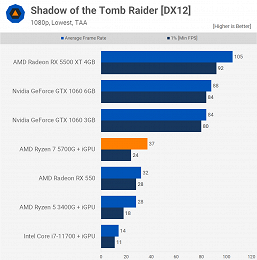 As for the comparison with the Intel CPU, the new product is always faster than the Core i7-10700K, while sometimes even the top-end Core i9-11900K and the 10-core Core i9-10900K are left behind. Of course, in terms of power consumption, Intel's solutions are noticeably worse.
If we are talking about games on an integrated GPU, then the new product greatly outperforms the Ryzen 5 3400G and almost always performs on a par with the discrete Radeon RX 550, sometimes bypassing it. That is, we can state that the best integrated GPUs have already reached the level of the lowest current discrete video cards. In absolute terms, the capabilities of Vega 8 are enough here to play many modern games in Full HD with minimal graphics quality settings, and less demanding games clearly allow you to set better settings.