What does the "bangs" of an Apple laptop look like in reality: the first live photos and videos of the new MacBook Pros began to appear on the network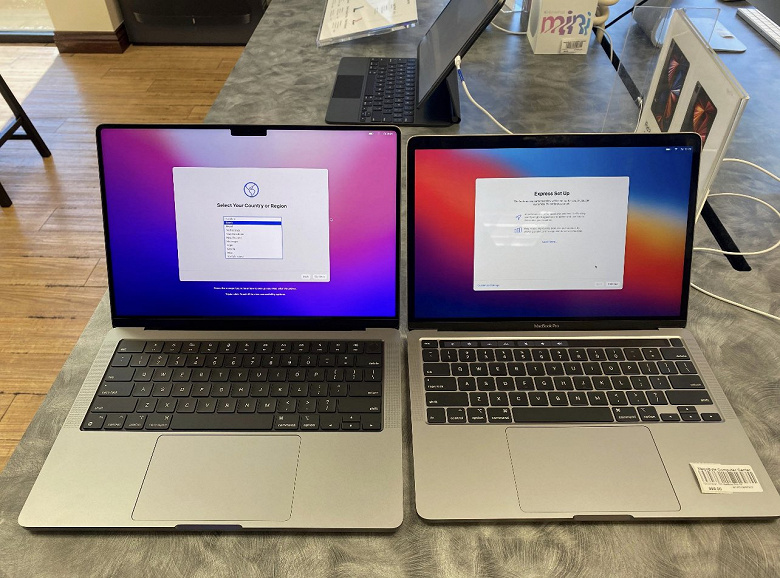 Apple unveiled the all-new MacBook Pro laptops on Monday, October 18th, but pre-order shipments are not due to start until next Tuesday, October 26th. Nevertheless, live photos and even videos with new laptops have already begun to appear on the network.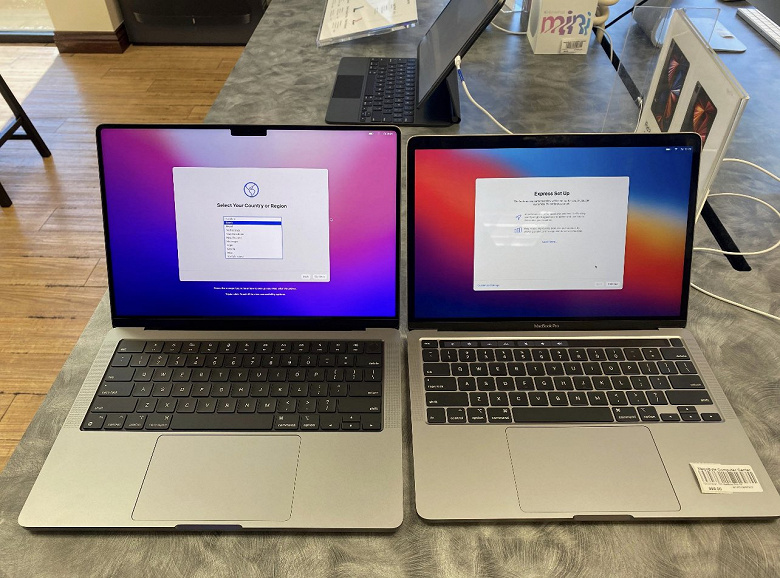 The main difference that immediately catches your eye is the cutout that appears on the screen. On Apple's advertising images, the bangs are almost nowhere to be seen, they are skillfully disguised. And now, we can see what the "bangs" of the MacBook Pro looks like in reality.
A photo of a 14-inch MacBook Pro next to a 13-inch MacBook Pro of the previous generation was published by video blogger Luke Miani on his Twitter page. Miani was delighted with how the new product looks. As noted by Miani, the original source of the photo was a Reddit user, but now the photo has already been deleted.
Also on Reddit, a video was found unpacking the novelty:
Finally, a press photo of Apple CEO Tim Cook, which shows the thicker chassis of the 16-inch MacBook Pro, cannot be overlooked.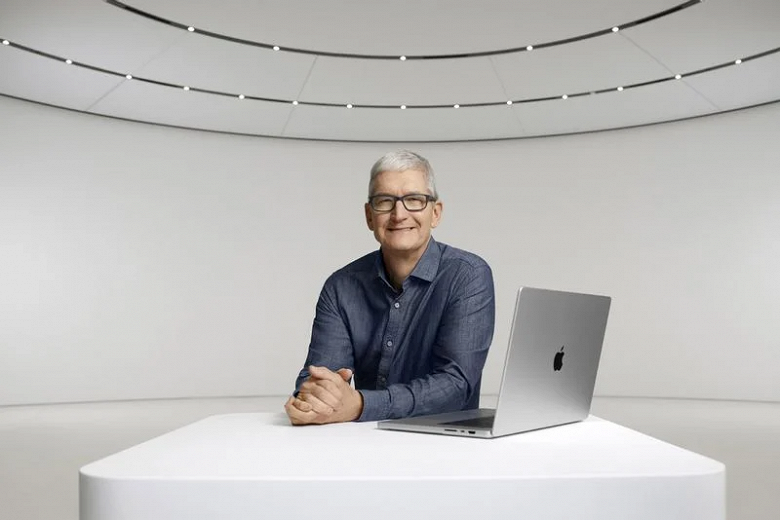 .