- Article Top Advertisement -
You may not be a user, but you've certainly heard of OnlyFans an alternative for artists, influencers and content creators to monetize their work.
Created in 2016, in London, the platform took, over time, another path in relation to the initial idea. If before the intention was to share news and exclusive works for subscribers, such as songs and video clips, now OnlyFans is dominated, especially, by adult content – ​​even from professionals outside the area.
- Article Inline Advertisement 1-
More and more artists join OnlyFans in order to share material made for people over 18 through subscriptions or single purchases of a certain content.
In 2021, creators tried to get rid of adult entertainment and ended up banning sexually explicit publications, claiming problems with payment platforms.
After negative reviews from subscribers, the company backtracked. Now, OnlyFans has around 150 million users and more than 5 million content creators.
Anita , Cardi B , Key Alves and Thomaz Costa are some of the celebrities who have joined the platform in recent years.
How to create a profile
Similar to Instagram, Facebook and Twitter, there is a kind of feed with content from creators that the user follows and subscribes to, in addition to interactions in posts creating lists of subscribers themselves.
To create a profile on the social network, it is necessary to add a payment method accepted by the platform or a bank account that accepts international transfers, in the case of content creators.
How the subscription works
There is a Portuguese version of the platform, but payments are only made in dollars and, in the case of Brazil, converted into reais in the final invoice of the registered card.
The content creator has a few options regarding the price of subscriptions: US$ 4.99 to US$ 49.99. 80% of the amount goes into the artist's pocket and the other 20% stays with the company to "cover operating costs".
Users can pay a monthly fee for each creator and receive content according to the frequency of publications or make one-off purchases of specific content.
Anitta and Key Alves
Anitta is one of the biggest Brazilian artists with a profile on OnlyFans. In 2021, the singer posted a video on the platform while getting a tattoo on her intimate part, a topic that became controversial on social media at the time.
The singer's content ranges from photos, videos, early releases to the most sensual ones. The minimum price to access them is US$ 5, about R$ 25.00. Although the carioca never disclosed how much she earns on the platform, it is estimated that the profit is in the millions annually.
Key Alves, participant of the current edition of Big Brother Brasil, from TV Globo, is also on the platform. By subscribing to the volleyball player's content, the user receives photos of sensual rehearsals, but also responds to user requests.
During the reality, in conversation with another confined, she revealed that subscribers usually ask for photos especially of the foot and that it is the "easier" money she makes, in addition to the partnerships made by Instagram.
Bella Thorne, Tyga, Carmen Electra, Tati Zaqui, Geisy Arruda and MC Mirella are other artists who also create content on the platform.
Source: CNN Brasil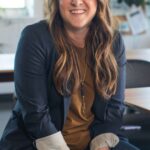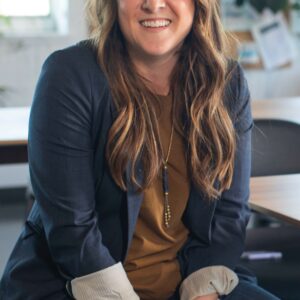 I'm Susan Karen, a professional writer and editor at World Stock Market. I specialize in Entertainment news, writing stories that keep readers informed on all the latest developments in the industry. With over five years of experience in creating engaging content and copywriting for various media outlets, I have grown to become an invaluable asset to any team.
- Article Bottom Advertisement -