- Article Top Advertisement -
This Thursday (26), the actress Luana Piovani published a long video explaining that her ex-husband Pedro Scooby filed a lawsuit against her in Portugal with the intention of "silence" her.
This may seem like just another step in the series of public conflicts and exchanges of accusations that the two face, involving the three children of the former couple, but the case drew attention for one reason in particular – among others.
- Article Inline Advertisement 1-
When checking the process, Piovani found his "nudes": "I didn't understand what my nude photos have to do with the fact that he wanted me to shut up", he said in his testimony.
In conversation with CNN Brazil Luana Ganzert, a psychologist specializing in emotions, explained that the practice denotes a behavior commonly called "slut shaming", which, in literal translation, means something like "shaming bitches" or "promiscuous".
Yasmin Brunet experienced a similar situation last year, when after breaking up with surfer Gabriel Medina, her ex-mother-in-law said she had an intimate video of the model.
At the time, Yasmin went to Instagram and countered the comment about criticism of her sex life: "There is no such material. However, even if it did exist, it is regrettable to want to diminish a person for their sexuality."
What is slut shaming?
Ganzert clarifies that the practice consists of ridiculing the way women behave, dress and demonstrate their sexual desires at the time of intercourse – or even when she has not even practiced any act.
Although the name is relatively recent, the phenomenon has been perpetuated over time by sexist constructions that classify women in pejorative ways when they behave outside a model considered "acceptable" by "traditional" society.
Especially in relationships, where there is a greater connection of intimacy. When this relationship ends, "slut shaming" appears as a way of attacking or taking revenge on the other person.
The subject, which came to light with Luana's case, led to discussion on social networks.
The page "Women in Power", for example, which encourages the participation of women in politics, warned that even someone female can be sexist:
Do you want to know how to commit Slut-shaming? Just imagine a man and a woman in the same situation and whose conduct you reproach. We emphasize that this practice is very common among men, but that women are not free to also be sexist. ⬇️

— elasnopoderbr (@elasnopoderbr) January 27, 2023
Daily actions and consequences for the victim
The psychologist explains that, often, women do not even imagine that they are being victims, because "slut shaming" is in very common everyday actions, such as being judged for having posted a photo with a sensual connotation or for showing desire for a sexual relationship. more "sharp" or "spicy".
Often, we women stop being who we are for fear of society's judgment. I start to be afraid of what I'm going to wear, afraid of what I'm going to do
However, according to the Mundo dos Psicologistas portal, the practice can evolve into physical and moral aggression. A more striking example are the cases in which it is claimed that the fault of a rape lies with the woman herself.
Aggression causes irreparable damage and emotional harm to the victim, such as, for example, low self-esteem: "Often, we women stop being who we are for fear of being judged by society. I start to be afraid of what I'm going to wear, afraid of what I'm going to do", explained the specialist.
The psychologist advised to seek help if the person feels attacked, but reinforced that it is necessary to pay attention to who we relate to: "We need to be careful with whom we relate and before exposing ourselves in a very intimate way, because we do not know what will come in the phase of rupture".


Source: CNN Brasil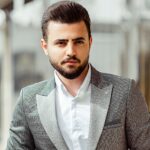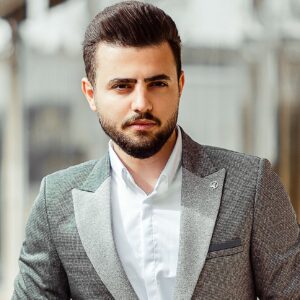 I'm Robert Neff, a professional writer and editor. I specialize in the entertainment section, providing up-to-date coverage on the latest developments in film, television and music. My work has been featured on World Stock Market and other prominent publications.
- Article Bottom Advertisement -