Until the 18th, representatives from countries around the world will be meeting in Egypt for the United Nations Climate Conference, COP27. The annual meeting, which has taken place since 1994, seeks to set goals to contain the effects of climate change.
In last year's edition, COP26, held in Glasgow, Scotland, the agreement signed was considered one of the most important since the climate conferences began to be held. This is the Glasgow agreement.
The text prepared at the end of the meeting states that the main objective now is to limit the rise in global temperatures to 1.5 degrees Celsius by 2030.
The central points of the document are the quest to reduce fossil fuel emissions and the importance of investing in clean energy sources.
The text states that countries such as China, the United States and India must "accelerate efforts" to reduce the use of coal. Despite this, no target has been set for the use of this type of energy resource.
As for carbon, the goal of reducing CO2 emissions by 45% by 2030 was established, based on the year 2010. The neutrality of carbon emission should happen by 2050.
Another point fixed in the agreement is the commitment of industrialized countries to offer financial support to emerging countries. The objective of the fund, which is estimated at more than US$100 billion, is to enable them to make the energy transition to renewable and sustainable sources.
The 2021 meeting also marked the five-year anniversary of the Paris Agreement, which sets targets for reducing greenhouse gas emissions and finalized the details for their practical implementation.
The agreement also called for countries to update their greenhouse gas emission reduction targets by 2022. The updates should serve as a benchmark for achieving the projected goals for 2030.
Until then, the Paris Agreement provided that countries would only be required to update their targets in 2025.
A UN report released in October this year showed, however, that most countries are lagging behind on their existing commitments to reduce carbon output, with global greenhouse gas emissions on track to increase by 10.6% by 2030 compared to 2010 levels.
Only 24 of the nearly 200 countries participating in the COP27 negotiations have submitted new or updated emission reduction plans since last year's UN climate conference in Glasgow. At the time, everyone pledged to do so, according to the UN climate agency.
According to the coordination, COP27 will be about "coming out of the negotiations and planning the implementation" of all the promises already made.
Source: CNN Brasil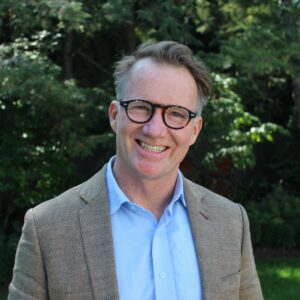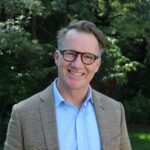 I have worked in the news website industry for over 10 years. I currently work as an author at World Stock Market and write about various financial topics. My goal is to provide readers with informative, insightful content that will help them make sound investment decisions.