By Dimitris Katsaganis
Increases in the minimum wage and the percentage of "coverage" of collective agreements are provided for in the agreement between the European Parliament and the European Council for their member countries.
In particular, this Euro-agreement stipulates that the minimum wage in each EU Member State should be 60% of gross median salary and 50% of gross average salary.
Member States in which less than 80% of the workforce is protected by a collective agreement should also develop an action plan to gradually increase this coverage.
In an agreement reached Monday night, Parliament and Council negotiators agreed on EU rules for setting adequate minimum wages, as required by national law and / or collective agreements.
The new legislation will apply to all EU workers who have an employment contract or employment relationship.
EU countries where the minimum wage is protected exclusively through collective agreements will not be required to adopt it or make it universally enforceable.
In more detail, the agreement provides:
-The minimum wage should be sufficient to ensure a decent standard of living
-Right of appeal for employees, their representatives and members of trade unions in case of violation of the rules
-EU rules to respect the powers of national authorities and social partners to set wages
– Collective bargaining should be strengthened in countries where it covers less than 80% of employees.
Adequate salaries
According to the agreement, in more detail, Member States will have to assess whether their existing legal minimum wages (ie the lowest wage allowed by law) are sufficient to ensure a decent standard of living, taking into account their own socio-economic conditions, purchasing power or long-term national productivity levels and developments.
To assess adequacy, EU countries can set a basket of goods and services at real prices. Member States may also apply benchmarks commonly used internationally, such as 60% of gross average wage and 50% of gross average wage.
Reductions or changes in the minimum wage should be non-discriminatory, proportionate and have a legitimate aim, such as recovering overpaid amounts or reductions ordered by a judicial or administrative authority.
Collective bargaining
EU negotiators agreed that EU countries should strengthen sectoral and cross-sectoral collective bargaining as a key factor in protecting workers by providing a minimum wage. Member States in which less than 80% of the workforce is protected by a collective agreement should develop an action plan to gradually increase this coverage. In order to design the best possible strategy for this purpose, they should involve the social partners and inform the Commission of the measures adopted and make the plan public.
Monitoring and right of appeal
The agreed text introduces an obligation for EU countries to set up a enforcement system, which will include reliable monitoring, controls and on-the-spot inspections, to ensure compliance and tackle abusive subcontracting, sham self-employment, unregistered overtime or increased workload.
National authorities should ensure the right to compensation of workers whose rights have been violated. Authorities must also take the necessary measures to protect workers and trade union representatives.
The interim political agreement reached by the EP negotiating team must now be approved first by the Committee on Employment and Social Affairs and then voted on in plenary. The Council must also approve the agreement.
Following the agreement, co-rapporteur Dennis Radtke (European People's Party, DE) stated that "with the minimum wage agreement, we are writing a socio-political history in Europe. For the first time, EU legislation will directly help ensure that workers receive fairer and better wages ".
Co-rapporteur Agnes Jongerius (Socialist and Democrat group, Netherlands) added that with this European law, we are reducing wage inequalities and pushing for higher wages for Europe's lowest paid workers. They should be able to buy new clothes, join a sports team or go on their well-paid vacation. In short, they should have a decent standard of living. "
Dragos Pislaru (Renew Group, Romania), Chair of the Committee on Employment and Social Affairs, concluded that "the directive opens up new opportunities for European citizens to escape poverty in the workplace and gain access to social dialogue. It creates a transparent and appropriate procedures, as well as joint enforcement measures at EU level, while balancing national specificities ".
In the EU, 21 of the 27 countries have a statutory minimum wage, while in the other six (Austria, Cyprus, Denmark, Finland, Italy and Sweden) wage levels are set through collective bargaining. Expressed in euros, the monthly minimum wages vary widely across the EU, ranging from € 332 in Bulgaria to € 2,202 in Luxembourg (Eurostat data for 2021).
Source: Capital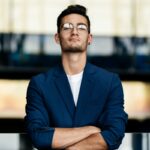 Donald-43Westbrook, a distinguished contributor at worldstockmarket, is celebrated for his exceptional prowess in article writing. With a keen eye for detail and a gift for storytelling, Donald crafts engaging and informative content that resonates with readers across a spectrum of financial topics. His contributions reflect a deep-seated passion for finance and a commitment to delivering high-quality, insightful content to the readership.