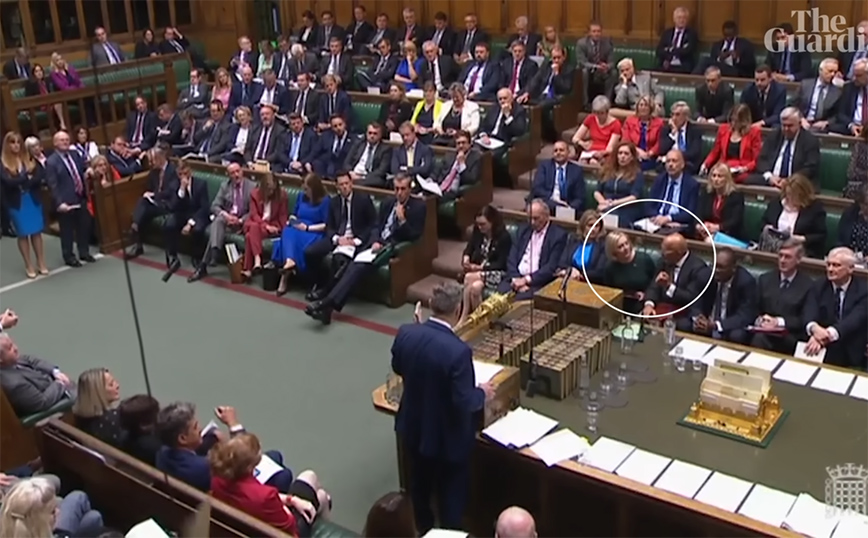 The day she died Queen Elizabeth not only the Britainbut also its state apparatus, while a relevant one was released in the House of Commons notewhich got all the attention, since no one knew what it mentioned.
The deputy leader of the Labor Party Angela Raynerspeak to "News Agents" podcast in accordance with news.sky.com and mentioned the manner in which he should convey it to the party leader Keir Starmer.
In particular, Starmer was positioning himself on the energy and cost-of-living crisis when Nadeem Zahawi, the under-secretary responsible for relations with the Palace, whispered in the prime minister's ear before handing her a folded note on 8 September. The note therefore reached the hands of Mrs. Rayner, while the leader of the Labor Party, Keir Starmer, was speaking on the floor of the Parliament.
He said the note was written in "plain English" and read: "The Queen is unwell and Kiir must leave the room as soon as possible to be informed."
Rayner said on the podcast: "I read between the lines, why doesn't one get a memo saying the Queen is unwell if she has a bit of a cough or cold", adding: "I was trying to get the message across to Starmer without being too dramatic, but not knowing exactly what was going on… I had to get him out of the room."
"I kept the note and I was trying to think of how to tell Kir without completely ruining what he's trying to saybecause if someone is trying to give you information when you're in the middle of speaking it's a distraction, so I waited for the opportunity to do that," he added.
She then looked to her right and caught the eye of the Speaker of the House of Commons, Sir Lindsay Hoyle, who signaled that she should inform Starmer. "He nods to me that this is something really extraordinary. So I knew it was a really important moment" he stressed, noting that he was concerned that an announcement might suddenly be made about the Queen's death without the leader of her party having been informed. "If Kiir had been speaking when the news broke, then I wouldn't have protected him," he noted.
Source: News Beast