An alleged Chinese spy balloon is flying over US territory under close surveillance by the Department of Defense, US officials said on Thursday.
The revelation sparked a new wave of tensions between Beijing and Washington, just ahead of US Secretary of State Antony Blinken's trip to China.
But what exactly do we know about this balloon?
Brigadier General Patrick Ryder, a Pentagon spokesman, said the US government had been tracking the balloon – which is the size of three buses – for several days as it moved across the north of the country, adding that the object "traveled at an altitude well above commercial air traffic and poses no physical or military threat to people on the ground."
"We confidently believe that this high-altitude surveillance balloon belongs [à República Popular da China]," said another senior defense official. "Instances of this activity have been observed in recent years, even before this administration."
Why wasn't the balloon knocked down?
Senior military officials have advised US President Joe Biden not to shoot it down for fear the debris could pose a threat to the safety of people on the ground, the defense official said.
"Why not shoot him down? We have to assess the risk-reward ratio," a senior defense official explained Thursday. "So the first question is, does this pose a threat, a physical threat, to people on homeland in the United States? Our assessment is no. Does this pose a threat to civil aviation? Our assessment is no. Does it pose a significantly greater threat to intelligence services? Our best assessment at this point is no."
The official explained: "We assessed the risk of bringing it down, and while the likelihood of debris falling and injuring anyone or damaging property is low in a sparsely populated area, it wasn't worth it."
However, the United States is "taking steps to protect against the collection of classified information by foreign intelligence. We are also tracking what abilities the balloon may have for information and we continue to monitor the balloon."
A senior defense official told CNN that those measures include mobilizing resources, including F-22 fighter jets.
The Canadian military is also monitoring the balloon, according to an official statement.
Where is the balloon?
The alleged Chinese spy balloon was spotted over Montana, where 100 Minuteman III intercontinental ballistic missiles are buried in silos at Malmstrom Air Force Base.
Residents of the town of Reed Point, about 100 kilometers west of Billings, Montana's largest city, said they had seen the balloon.
Additionally, high-altitude pilots spotted the alleged spy balloon as it hovered over the central United States.
"Balloon drifting," noted the crew of a Cessna Citation private jet in a weather report, which arrived at the Federal Aviation Administration around 11:30 am Miami time.
The pilot of the flight, which was about 13 kilometers high, said the balloon was 32 kilometers north of Kansas City International Airport, about 15 kilometers.
A source familiar with the situation told CNN that other pilots reported seeing the balloon to air traffic controllers.
Does China control the balloon?
sources told CNN that the movements of the alleged Chinese spy balloon seem to depend mainly on the jet stream, a current of air that moves at high altitude and high speed, allowing Beijing to predict its likely trajectory.
China can control the surveillance balloon to some extent, for example by turning the surveillance equipment inside it on and off, the sources said.
The balloon's surveillance equipment appears to be powered by a solar panel, according to a US official, which would provide the system with a reliable source of high-altitude power. But the solar panel does not appear to be connected to any type of motor that would allow China to guide the balloon, the official added.
Pentagon officials said they don't believe the balloon has superior surveillance or intelligence-gathering capabilities than Chinese spy satellites in low Earth orbit, but unlike satellites that pass over a location every 90 minutes, a spy balloon can hover over a location and collect a "standard of living" from a given location, the official said.
However, Pentagon Press Secretary Brigadier General Patrick Ryder declared on Friday that the US Department of Defense knows that the alleged surveillance balloon floating over the north of the country "has the ability to maneuver".
"The balloon is manoeuvrable, it is clear that it violated US airspace and we have again communicated this fact to the [República Popular da China]," Ryder said.
Have balloons of this type ever been seen over US mainland before?
The US official said there had been similar incidents involving alleged Chinese surveillance balloons over Hawaii and Guam in recent years. On Thursday, a senior defense official stated, "Instances of this activity have been observed in recent years, even before this administration."
China's response
The balloon entered US airspace "due to force majeure," a Chinese Foreign Ministry spokesman said on Friday, confirming that the aircraft came from China.
"It is a civil aircraft used for research purposes, mainly meteorological. Affected by westerly winds and with limited self-steer capability, the aircraft deviated too far from its intended course. The Chinese side regrets the aircraft's involuntary entry into US airspace," the spokesperson said in a statement.
"The Chinese side will continue to communicate with the US side to properly manage this unexpected situation caused by force majeure," the statement added.
Earlier on Friday, a Chinese state-owned website accused the United States of "overreacting to the 'China threat'".
"For some time, the United States has frequently used allegations of 'Chinese threat' and 'Chinese espionage theory' to create a Cold War atmosphere and exacerbate tensions in US-China relations," the website said.
Blinken's visit to Beijing has been postponed
US Secretary of State Antony Blinken has postponed his upcoming trip to China in response to a suspected Chinese spy balloon overflight over the United States, according to two US officials. The postponement marks an important new phase in tensions between Washington and Beijing.
State Department officials say this is a very tense time as the US government gathers more information to decide how to proceed with the planned trip. Blinken was expected to be the highest-ranking Biden administration official to visit China.
The incident is "definitely serious" because of the Chinese government's "audacity" rather than any intelligence benefit, a US military official explained.
Earlier this week, the State Department summoned China's chargé d'affaires in Washington, Xu Xueyuan, "to give you a very clear and strong message" about the balloon's discovery, a second US official told reporters. CNN .
Source: CNN Brasil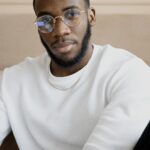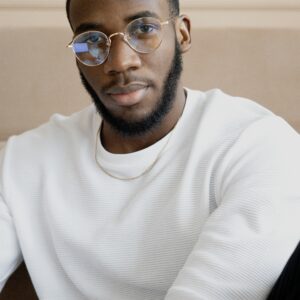 Bruce Belcher is a seasoned author with over 5 years of experience in world news. He writes for online news websites and provides in-depth analysis on the world stock market. Bruce is known for his insightful perspectives and commitment to keeping the public informed.