After 14 weeks of vacation, this week all Italian students return to class for the new school year. It is the longest summer break in Europe and is increasingly difficult for families to manage logistically and economically. This is where the petition was born WeWorldan organization that has been defending the rights of women, boys and girls in Italy and in 27 countries around the world for 50 years, and the duo Mammadimerda: LET'S RESTUDY THE CALENDAR. A new school time can NO LONGER BE POSTPONED. The request is to reshape the school calendar by putting the needs of boys, girls and their families at the centre. The petition can be signed on the website WeWorld come on change.org.
Why no to the long summer break? Because it involves a loss of skills, an increase in inequalities and cases of school dropouts, especially for those who come from more disadvantaged contexts on a socioeconomic and cultural level, and a heavy burden for families, forced to juggle care, work and the costs of summer campuses, with great difficulty in reconciling life and work times, which especially weighs on mothers.
The invitation to families is to talk about their "full summers" to make the world of politics and institutions feel what it means to balance working life, care work and the educational needs of children in 14 weeks of school break. «Do you know why we have this school calendar, with 3 months or more of summer break? Because we follow the grain cycle. That's right, in Italy our children stop going to school at the beginning of June and start again around mid-September to come and help us harvest the wheat in the fields" says Francesca Fiore, founder of Mammadimerda.
«We know that intervening on the school calendar is complex and that there are many doubts on this issue, but we believe that for boys and girls and their families today it is essential to start talking about it and do it seriously. because our school system is not only the only one, together with Malta and Latvia, to have such a long summer break, but it is also one of the most stressful in the world. Excessive workloads concentrated in the same period of time have negative effects not only on academic performance, but also on psychophysical well-being: children and teenagers struggle to find time to rest, they are under pressure and can come to perceive the school as a burden, especially if they start from conditions of greater socioeconomic difficulty".
For most parents there is also the difficulty in reconciling life and work times, an activity that often weighs exclusively on mothers. In the current state of affairs, in fact, the calendar penalizes women above all. Our societies and economies have always depended, and even more so in recent decades, on care work, whether they are real professions or those activities that pertain to the management of the home and family.
Adds Dina Taddia, Managing Director of WeWorld: «Such a long summer break actually turns into a huge multiplier of inequalities: In fact, not all boys and girls have the opportunity to participate in recreational and socialization activities, unlike others who practice sports, code and learn new languages ​​during the break. The same can be said of holidays, which not only represent an opportunity for leisure, but also an all-round educational experience, and which in our country almost half of families with more than one child can no longer afford. During the school year, on the contrary, male and female students can draw on the resources that the school "tap" makes available, regardless of their context of origin. But when school closes, in the afternoon or in the summer, things change. Let's just think about the canteen service, which is fundamental in guaranteeing a complete and nutritious meal and in offering social opportunities. In Italy, almost 6 out of 10 students (58%) in state primary schools do not benefit from any canteen service (in the South we reach 8 out of 10). Remodulating the school calendar is essential to guarantee the same opportunities for boys and girls."
Two concrete requests:
OPENING OF SCHOOLS ALSO IN THE MONTHS OF JUNE AND JULY WITH EXTRA SCHOOL ACTIVITIES, AND CONSEQUENT REMODULATION OF BREAKS DURING THE YEAR.
COMPULSORY AND GENERALIZED INTRODUCTION OF FULL TIME FROM 3 TO 14 YEARS IN ALL SCHOOLS (Less than 4 out of 10 primary school students attend full time. In the South, only 18% attend school full time, compared to 48% in Centre-North). This is the first step in the plan to rethink the entire education sector, remodulating school entry and exit times and harmonizing them with those of the offices.

Source: Vanity Fair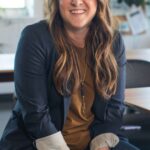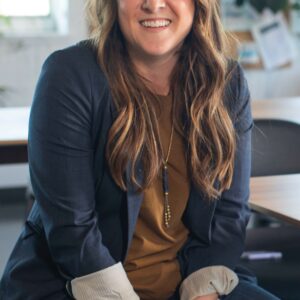 I'm Susan Karen, a professional writer and editor at World Stock Market. I specialize in Entertainment news, writing stories that keep readers informed on all the latest developments in the industry. With over five years of experience in creating engaging content and copywriting for various media outlets, I have grown to become an invaluable asset to any team.