Olivia Rodrigo is definitely the pop phenomenon of the moment: with her new album GUTS confirmed the global success of the previous one Sour and the new singles – Vampire And Get him back – have racked up millions of streams in just a few days. Although, the singer is only on her second album and is part of the new generation of pop music, she already has a fairly long career behind her as an actress in shows for children and teenagers Disney, just like her other colleagues before her, such as Miley Cyrus, Selena Gomez and Demi Lovato. Despite very similar paths, Rodrigo was able to count on much more magnanimous treatment from the media when he decided to step down as the star of Disney Channel.
As we know, shortly before turning 18, the interpreter of Good 4 Ureleased his first single, Drivers license, which reached the top of the charts in almost record time. As a pop star, the singer decided to leave aside the innocence that had characterized the first part of her career and to show herself as an ordinary teenager. In her songs, she has never held back in talking about parties, alcohol, fleeting encounters with boys and, in interviews, she has always been very open, like when she said she had used a fake driving license to be able to drink. Rodrigo, between a ballad and a more aggressive rock piece, has never hidden his personality and, indeed, has built his image around that of a young woman who is discovering herself, her body, her sexuality, falls and he makes mistakes like everyone else.
Same thing that Miley Cyrus, Selena Gomez or Demi Lovato tried to do, before her, but receiving very different treatment, especially from the media. If Olivia Rodrigo is appreciated for how she decided to show herself to the public and leave her career as a child actress behind, the others certainly cannot say the same about her. The most striking example is that of Miley Cyrus who, when she decided to approach music in a more mature way and better define her artistic personality, was continually criticized and forced to justify her actions. And, for years, she was described as a "bad girl" who was losing her bearings and the scrutiny of her actions. Something very similar also happened to Gomez and Lovato who, in recent interviews, they have always complained about the pressure of having to be perfect and in having to adhere to a certain female model.
Certainly, Rodrigo managed to create a less strong detachment from her image as a child star and this allowed the public and media to gradually get used to her new personality. On the other side, Fortunately, sensitivity on certain issues has changed and media attitudes that were previously widely accepted are now rightly branded as misogynistic and sexist. It's only unfortunate that, before arriving at this awareness, some women had to go through a storm of hateful comments with significant consequences on their mental health. It is thanks to them that Olivia Rodrigo and all the other posters who will follow can feel free to behave in the way they deem most suited to their character and personality.
Source: Vanity Fair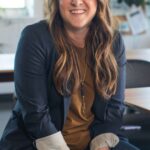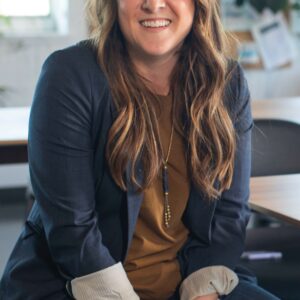 I'm Susan Karen, a professional writer and editor at World Stock Market. I specialize in Entertainment news, writing stories that keep readers informed on all the latest developments in the industry. With over five years of experience in creating engaging content and copywriting for various media outlets, I have grown to become an invaluable asset to any team.