of Eleni Botas
At the end of the summer, the tender for the "fillet" and most of the Northern Road Axis of Crete (BOAK), Chania – Hersonissos with a total budget of 1.5 billion euros is expected to be launched.
According to the same information, the approval of the Environmental Impact Study of the project, which will start from Chania and reaches the Hersonissos, is expected in April.
Then the procedures for the auction of the project will begin with the submission of financial bids from the schemes that have already passed the stage, namely:
1. AKTOR CONCESSIONS,
2.ΤΕΡΝΑ,
3.J & P ΑΒΑΞ,
4.VINCI,
5.K / X MYTILINEOS-ACCIONA-INTERTOLL
The section Chania Hersonissos will be a highway with tolls of approximately 163 km long which will be constructed and will operate under a concession contract.
The project includes 26 single branch tunnels with a total length of approximately 34 km, 10.80 km of new bridges, 23 of which exceed 100 meters in length, 20 new level junctions and upgrading of the existing 18 level junctions in the Bypasses of Chania, Rethymnon, Heraklion.
The tender for the department of BOAK "Neapoli-Agios Nikolaos" is scheduled for February 22, with a budget of 186 million euros.
This section of BOAK is also foreseen to be financed with resources from the Recovery Fund and the new NSRF 2021-2027.
It is reminded that in January the tender for the department of BOAK Hersonissos-Neapoli took place, for which only one offer was given by the GEK TERNA-AKTOR CONCESSIONS-INTRACAT scheme.
This section, with a total length of 22.4 km, joined the Recovery Fund and is therefore subject to a very tight schedule as within February the temporary contractor of the project should have been announced, by the summer of 2023 the expropriations should be completed and the project has been constructed and operational by the end of 2025.
The participation of the State in the project is 90 million euros, which will be covered by the Recovery Fund.
Source: Capital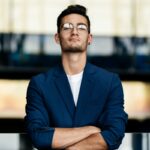 Donald-43Westbrook, a distinguished contributor at worldstockmarket, is celebrated for his exceptional prowess in article writing. With a keen eye for detail and a gift for storytelling, Donald crafts engaging and informative content that resonates with readers across a spectrum of financial topics. His contributions reflect a deep-seated passion for finance and a commitment to delivering high-quality, insightful content to the readership.