- Article Top Advertisement -
Alexandre D'Agostino has a history that spans nearly two decades behind the counters.
It is notable that the professional, who actually graduated in another area, has almost 18 years of work as headbartender at spot restaurant close to Avenida Paulista.
- Article Inline Advertisement 1-
After leaving the restaurant, he kicked the Apothek in 2016, bottled cocktail company, between original and classics.
The following year, he even opened a bar of the same name on Oscar Freire, in the Jardins region.
Years later, already in 2021, the APTK Spirits in which Alê is a partner and follows the line of selling bottled cocktails.
Today, the business has classic and copyright drinks ready to be served and has more than 30 products sold through e-commerce and stores at Shopping Cidade Jardim and Jardim Shops.
In addition to his business, Alê also tries out drinks around the city and lists his favorite places to drink well in São Paulo below:
The Punch Bar
O punch is a bar that presents a high Japanese cocktail. I really like the atmosphere of the house and its excellent drinks.
I also highlight the impeccable service provided by the team.
Rua Manuel da Nóbrega, 76, store 17 – Paraíso, São Paulo – SP / WhatsApp: (11) 97342-3186 / Opening hours: Monday to Friday from 6 pm to midnight; Saturday from 17:00 to 00:00; not open on sundays and holidays / Operation by reservation only.
Kitchen 212
I love the environment Kitchen 212 . It's not really a bar, but I really like having a Dry Martini outside the house.
The atmosphere created by his great friend Victor Collor is informal and elegant, well worth a visit. The food is not far behind: it is a delight to taste the dishes that the Stefan Weitbrecht prepare in the fire.
Rua dos Pinheiros, 174 – Pinheiros, São Paulo – SP / Tel.: (11) 2478-6612; WhatsApp: (11) 93216-5042 / Opening hours: Tuesday to Saturday from 7 pm to 1 am (kitchen until 12 am); Saturday from 1pm to 4pm.
Gall
O Gall it is on the ground floor of the Copan, which, judging by its location, is enough to make you want to visit it.
Add this to the drinks made by the team led by Felipe Rara and you will be pleasantly surprised.
Copan Building, Avenida Ipiranga, 200 – Ground floor, 69 – República, São Paulo – SP / Opening hours: Monday to Thursday from 5 pm to midnight; Friday from 5 pm to 1 am; Saturday from 12h to 1h and Sunday from 14h to 22h.
Bar Astor
O Astor Open every day from lunch to dinner. It's like a safe haven for me.
The Dry Martini is always impeccable. Alex Sepulchro and Fábio La Pietra (behind the coordination of the bar and SubAstor) and the entire team are extremely committed to quality.
Rua Delfina, 163 – Vila Madalena, São Paulo – SP / Tel.: (11) 5555 – 2351 / Opening hours: Monday and Tuesday from 12h to 23h; Wednesday from 12:00 to 00:00; Thursday to Saturday from 12h to 1h and Sundays and holidays from 12h to 20h.
Le Jazz Petit
O Le Jazz Petit is the bar next to the French restaurant of the same name on Rua dos Pinheiros. It's another one of those safe havens where you feel right at home!
I love everything that Gil Carvalhosa it's the Chico Ferreira do.
Rua dos Pinheiros, 262 – Pinheiros, São Paulo – SP / Tel.: (11) 2359-8141 / Opening hours: Monday to Wednesday from 6 pm to midnight; Thursday from 6 pm to 1 am; Friday from 5 pm to 1 am; Saturday from 12pm to 1am; holidays from Monday to Wednesday from 12h to 23h and holidays from Thursday to Saturday from 12h to 1h.


Source: CNN Brasil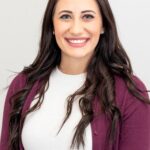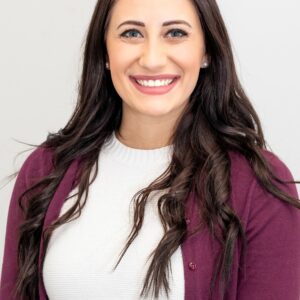 Johanna Foster is an expert opinion writer with over 7 years of experience. She has a reputation for delivering insightful and thought-provoking articles on a variety of subjects. Her work can be found on some of the top online news websites, and she is currently lending her voice to the world stock market.
- Article Bottom Advertisement -