With a baggage that spans more than 25 years in haute cuisine and hospitality, chef Itamar Araujo collects works alongside big names in the sector.
Dominique Raymond from the restaurant Le Champs Elysées, Christophe Lidy by Garcia & Rodrigues, Danio Braga from Locanda Della Mimosa and Felipe Bronze from Oro, are some of the highlights.
In addition to the names, he himself was responsible for creating menus and tasting menus for starred establishments, such as Mee Restaurant and for the implementation of the new pastry shop at the iconic Copacabana Palace.
Currently, the chef owns the carioca Creamy Patisserie a brand launched in March 2020 that produces handmade cakes and sweets that dazzle the eyes and sweeten the most refined palates.
Already out of his dark kitchen, the chef frequents bars and restaurants in Cidade Maravilhosa in search of new flavors and quality ingredients. Next, check out Itamar Araújo's favorite addresses on Rio de Janeiro :
restaurant grade
Grado is great for eating good pasta and drinking wine.
The restaurant is located in a mansion on Visconde de Carandaí, a tree-lined street in Jardim Botânico, and serves classic recipes in a three-course set menu (R$189) that includes cover charge + starter, main course and dessert.
Rua Visconde de Carandaí, 31 – Jardim Botânico, Rio de Janeiro – RJ / Tel.: (21) 99435-8386 / Opening hours: Tuesday to Friday from 7 pm to 11 pm; Saturday from 12:30 pm to 4:30 pm and 7:00 pm to 11:00 pm and Sunday from 12:30 pm to 5:00 pm.
Pope Ipanema
Pope is a gastrobar in Ipanema with Italian and Mediterranean inspiration.
It's a place to have good drinks and eat quality pasta or pizza – and on top of that, the atmosphere is pet friendly.
Rua Joana Angélica, 47 – Ipanema, Rio de Janeiro – RJ / Opening hours: Tuesday and Wednesday from 6 pm to midnight; Thursday from 12:00 to 00:00; Friday and Saturday from 12h to 1h and Sunday from 12h to 23h.
Iron and Flour
With units in Ipanema, Leblon, Barra da Tijuca and Botafogo, I recommend Iron and Flour for an excellent pizza, made with thin dough of natural fermentation.
The highlight of the chef's houses I know Shiroma also goes for the good drinks served.
See unit addresses on here / Opening hours for all units: Sunday to Thursday from 6 pm to midnight; Friday and Saturday from 6 pm to 1 am.
Ocyá
I went recently and loved the experience. The restaurant, which focuses on fresh seafood from local fishermen, is located on Ilha Primeira, close to Ilha da Gigoia.
It is necessary to take a boat to get to the mansion, being an unusual experience close to the South Zone. It is very worth the visit.
Ilha Primeira, Rio de Janeiro, RJ / Tel.: (21) 97286-1250 / Opening hours: Wednesday and Thursday from 12h to 18h; Friday and Saturday from 12:00 to 22:00 and Sunday from 12:00 to 18:00.
sult
Close to my house, in Botafogo, the sult serves a menu similar to an Italian trattoria and has great value for money.
The menu includes creations such as "cacio e pepe" mushrooms (R$52), fregola with octopus and marrow (R$82) and veal milanesa with purple yam purée (R$84).
Rua Fernandes Guimarães, 77 – Botafogo, Rio de Janeiro – RJ / Tel.: (21) 99922-3125 / Opening hours: Tuesday to Saturday from 12h to 23h; Sunday from 12:00 to 17:00.


Source: CNN Brasil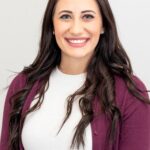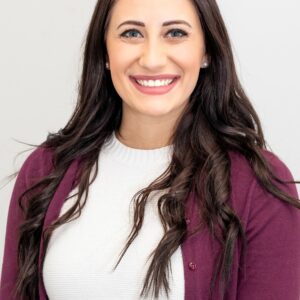 Johanna Foster is an expert opinion writer with over 7 years of experience. She has a reputation for delivering insightful and thought-provoking articles on a variety of subjects. Her work can be found on some of the top online news websites, and she is currently lending her voice to the world stock market.