At the age of 43 and with a consolidated career in the field of advertising, Rafa Brito Pereira decided to change professions. The new bet, however, was not on the communication sector: the choice was to delve into the universe of artisanal baking.
Self-taught, his research was directed towards the rescue of ancestral production techniques combined with contemporary processes, based on the famous sourdoughs from California.
After deepening his studies and completing a long bread maturation course at the Italian mill Agugiaro e Figna, the company was born. The Slow Bakery, at the time, there was also a small workshop for delivering bread and participating in fairs organized by the Junta Local collective.
Six years ago, the first store opened in the Botafogo district of Rio de Janeiro.
Today, in addition to the 500 m² factory on Rua General Polidoro, Slow, as the brand is abbreviated, has two other units, in Leblon and Jardim Botânico, where it produces more than 12 tons of bread per month.
In addition to leading a young team, the professional experiences the most different flavors for Wonderful city and shares below his favorite addresses to enjoy good flavors in Rio de Janeiro:
Lilia Restaurant
One of the most creative chefs in town, Lucinho [Lucio Vieira] it's pure farm-to-table concept.
In a two-story house in the neighborhood of Lapa, he runs an uncomplicated and magical kitchen.
Rua do Senado, 45 – Downtown, Rio de Janeiro – RJ / Tel.: (21) 98777-5660 / Opening hours: Monday to Friday from 11:20 am to 3 pm; Saturday until 4 pm.
Chanchada Bar
Does the idea of ​​ice-cold draft beer, sidewalks and cuisine surprise you? Because Chanchada is like that. You are still lucky enough to be next to Slow in Botafogo!
The kitchen is under the baton of the very talented Bruno Katz, from Nosso Ipanema. Okra, pot meat, duck heart: all made with the chef's impeccable technique in conjunction with the relaxed atmosphere of Botafogo.
Street Gen. Polidoro, 164 b – Botafogo, Rio de Janeiro – RJ / Opening hours: Tuesday to Saturday from 12h to 1h; Sunday from 12:00 to 22:00.
Haru Sushi Bar
In a gallery entrance on an improbable street in Copacabana, the tables on the sidewalk are always full, condemning: there's good business there.
Haru Sushi Bar is run by the talented Menandro Rodrigues, who goes out to buy the freshest fish at the São Pedro market, in Niterói, and has created a super traditional cuisine.
The quality of the ingredients and the perfect technique make Haru an unmissable place in Rio.
Rua Raimundo Corrêa, 10 – Copacabana, Rio de Janeiro – RJ / Phone: (21) 2547-6867 / Opening hours: Tuesday to Sunday from 12h to 23h30; off on the first Sunday of the month.
Local Board
The Local Board is pure embrace. In addition to being where Slow was born and developed, it is one of the most amazing climates in Rio.
The community is made up of small farmers' markets, from organic vegetables to scallops and oysters and all kinds of street food.
The place is reminiscent of Californian farmers markets and the shows continue on the street all afternoon washed down with lots of craft beer.
The Local Board fairs take place on an itinerant and periodic basis in different parts of the city, according to the calendar🇧🇷
Malta Beef Club
I eat very little meat, but when I decide to devour a rib, it's in Malta that I feast.
The chef and owner who bears the name of the houses, Marcelo Malta, is passionate about the origin of products and processes. He is a dry aged craftsman and is always in the south looking for new herds.
Jardim Botânico Unit: Rua Saturnino de Brito, 84 – Jardim Botânico, Rio de Janeiro – RJ; Leblon Unit: Avenida Gen. San Martin, 359 – Leblon, Rio de Janeiro – RJ / Tel.: (21) 2042-3101 / Opening hours: Tuesday to Saturday from 12h to 00h; Sunday from 12:00 to 19:00


Source: CNN Brasil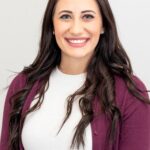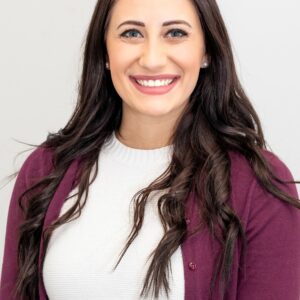 Johanna Foster is an expert opinion writer with over 7 years of experience. She has a reputation for delivering insightful and thought-provoking articles on a variety of subjects. Her work can be found on some of the top online news websites, and she is currently lending her voice to the world stock market.