Graduated in gastronomy from the Institute of Culinary Education, in New York, Rafa Gomes spent a large part of his career in the world of cookware abroad, with a career that includes the best restaurants in the world, such as the three Michelin stars Mirazur in France, and the Eleven Madison Park also in the Big Apple.
The position of executive chef of the grand coeur in Paris, next to the celebrated Argentine chef Mauro Colagreco .
In addition to being in front of the stoves, Rafa also appears in front of the cameras: the chef has participated in gastronomic reality shows in Brazil, such as MasterChef Professionals (Band), which he won in 2018, and an episode of Iron Chef Brasil , from Netflix, which he also emerged victorious from.
Today, the chef runs the Tiara , a contemporary signature restaurant in Leblon that serves creative recipes with duck, lamb, guinea fowl and seafood. In addition to the novelty, Gomes is still the name ahead of Itacoa, with units in Paris and Rio.
Away from pots and pans and his business, the chef tries other flavors around the Marvelous City and shares his favorite places to eat well in Rio below:
Pure Ember
View this photo on Instagram
O Pure Ember It's a place for meat, chicken and Brazilian food, with draft beers and good cocktails. The chicken heart with garlic bread is unrealistically good and the draft beer is always at the right temperature!
Pura Brasa Ipanema: Rua Barão da Torre, 248 – Ipanema, Rio de Janeiro – RJ / Tel.: (21) 3738-3749 / Opening hours: Monday to Sunday from 11:30 am / Others units in Copacabana and Botafogo.
Ocyá
O Ocyá it's the chef's house Geronimo Athuel which stands out for its maturation work and full use of fish and seafood. I go whenever I can, the atmosphere is lovely, on an archipelago in Barra da Tijuca, more precisely on Ilha Primeira.
I highlight the local fish, parrilla and the best sunset in Rio de Janeiro. It's a place to disconnect from reality and enjoy the day.
Ocyá: Ilha Primeira – Barra da Tijuca, Rio de Janeiro – RJ (access via boats departing from points such as Shopping Barra Point and Jardim Oceânico Subway Station) / Tel.: (21) 97286-1250 / Opening hours: Wednesday and Thursday from 12:00 to 18:00; Friday and Saturday from 12h to 22h; and Sunday from 12:00 to 18:00.
Olivo Cucina and Pizzeria
View this photo on Instagram
Olivo offers us excellent wood-fired pizza and top quality seafood.
I also highlight the amazing Grand Cru wine list.
Olivo Cucina e Pizzeria: Avenida Érico Veríssimo, 690 – Barra da Tijuca, Rio de Janeiro – RJ / Tel.: (21) 3083-5822 / Opening hours: Monday to Thursday from 6:30 pm to midnight; Friday and Saturday from 12:00 to 00:00 and Sunday and holidays from 12:00 to 23:00.
OUR Ipanema
NOSSO serves spectacular cocktails that go very well with the contemporary cuisine of the young chef Bruno Katz . It's one of those restaurants that I always go to when I want to go out and have fun. One must go From Rio.
OURS: Rua Maria Quitéria, 91 – Ipanema, Rio de Janeiro – RJ / Tel.: (21) 99619-0099 / Opening hours: Tuesday to Saturday from 6:30 pm to 00:30 am and Sunday from 6:30 pm to 11 pm (except the last Sunday of the month) .


Source: CNN Brasil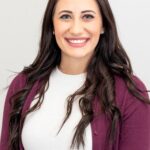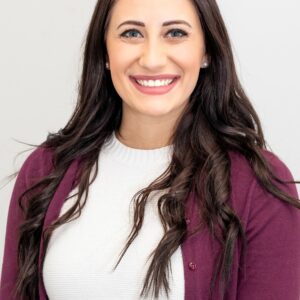 Johanna Foster is an expert opinion writer with over 7 years of experience. She has a reputation for delivering insightful and thought-provoking articles on a variety of subjects. Her work can be found on some of the top online news websites, and she is currently lending her voice to the world stock market.