Multifaceted is a word that fits with the personality of Ramiro Murillo. In addition to being a baker, the professional has worked with music, dance, theater, cinema, yoga and graduated in physics.
But it was from 2016 that the natural fermentation came into her life, since she got bread from a friend that opened up a universe of possibilities and flavors in her mind.
With the new discovery, Ramiro discovered another art that would transform his life, that of, precisely, making bread. Persistence led him to found the brand El Panadero in 2017, at the time still offering bread delivery.
After five years, the El Panadero today it has a physical space in Pinheiros with a shop and café, in addition to being a take-away point – among the partnerships it makes, small producers are always a priority.
Over time, the baker perfected his techniques with names ranging from Luís André Alvim, from Bike Bakery, to the San Francisco Baking Institute, in California.
But in addition to his business, the professional tries other flavors around the city and shares his favorite places to eat well in São Paulo below:
Martin Fierro Restaurant
Martín Fierro is for me the best Argentine restaurant in São Paulo. In addition to having an extremely pleasant environment with two floors, the upper one being open, the house is my favorite because of the quality of the meat served at the right point.
Usually, I order a breast (from BRL 113; 300g) or empty (from BRL 181; 300g) accompanied by rustic potatoes or mashed potatoes (the best I've ever had). For starters I opt for the parrillera sausage (R$38) and for dessert I choose the almond (R$27), ice cream with almonds and chocolate sauce.
I like to stay upstairs watching the delicacies being made on the grill from afar. For me this detail makes the experience complete.
Martin Ferro: Rua Aspicuelta, 683 – Vila Madalena, São Paulo – SP / Tel.: (11) 3814-6747 / Opening hours: Monday to Sunday from 12h to 19h.
sushi
Sushiguen is, for me, one of the best Japanese restaurants in town. My favorite dish is the Tempura Udon (R$54), a mushroom broth flavored with fish and seaweed and with udon noodles.
The sushi and the oyster served are also excellent. The restaurant offers good service and good dishes at a fair price and you can order a sushi tasting at the counter.
sushi: Rua Manuel da Nóbrega, 76 – Loja 13 – Paraíso, São Paulo – SP / Tel.: (11) 3289-5566 / Opening hours: Monday to Thursday from 11:30 am to 2:30 pm and from 6 pm to 10 pm; Friday and Saturday from 11:30 am to 2:30 pm and from 6:00 pm to 10:30 pm; closed on Sundays and holidays.
Cuia Cafe and Restaurant
chef's restaurant Bel Coelho it is located in Copan next to the wonderful Megafauna bookstore. I've always been a fan of the chef and thought the idea of ​​opening a small restaurant there was brilliant.
There's nothing I've eaten there that hasn't blown my mind, from a simple and delicious Brazil nut cookie (R$14) to a choripan (R$43). It's one of those places that makes you want to go more often to be able to go through the entire menu.
Cuia: Av. Ipiranga, 200 – loja 48 – República, São Paulo – SP / Tel.: (11) 93100-7700 / Opening hours: Tuesday to Friday from 11 am to 11 pm; Saturday from 10 am to 11 pm and Sunday from 10 am to 6 pm; closed on mondays.
Kantuta Square Fair
The fair is next to the Armenia metro and is organized by the Bolivian community. It takes place on Sundays and there we can have a tamarind juice, eat a salteña or creole corn and even try different types of potatoes and typical Bolivian foods.
My tip for a dish is the grilled tilapia with cassava and roots – there the dishes have a lot of substance and the price is very affordable.
Fair: Praça Kantuta, 924 – Canindé, São Paulo – SP / Every Sunday from 11 am.
Dairy Ita
It is the restaurant I choose when looking for the best value for money. The atmosphere is quite peculiar, with no tables, just a large bar-style bar.
My recommendation is the pancake. It is located in the center of São Paulo, next to the Largo do Paissandú square.
Dairy Ita: Rua do Boticário, 31 – República, São Paulo – SP / Phone: (11) 3223-3845 / Opening hours: Monday to Saturday from 11:30 am to 4:00 pm.


Source: CNN Brasil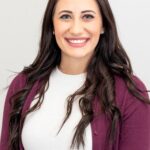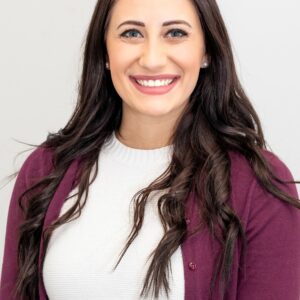 Johanna Foster is an expert opinion writer with over 7 years of experience. She has a reputation for delivering insightful and thought-provoking articles on a variety of subjects. Her work can be found on some of the top online news websites, and she is currently lending her voice to the world stock market.