In Spain there are already 4,008,789 unemployed, according to the latest data from the Ministry of Labor. Specifically, at the end of February, unemployment experienced an increase of 44,436 people with respect to the previous month.
Domiciliating a payroll is usually a common requirement that banks impose on their users to avoid having to pay commissions. Does that mean that banks in Spain charge the unemployed? Some entities admit the unemployment benefit as recurring income, therefore it is likely that thanks to the benefit many people can avoid these charges. However, it should be borne in mind that the unemployment benefit is temporary in nature and that, once you stop entering, the bank could collect these commissions.
The experts of the financial comparator HelpMyCash.com point out that another alternative for the unemployed is to open an account without payroll or connection requirements so as not to have to worry about the existence of this type of charges or to meet any requirement. Therefore, they have made a list of the three best options.
Open sofa is Santander's online bank and, unlike it, does not require any type of connection for your Open Current Account to be free. Neither payroll, nor receipts nor contract other products. Nothing at all. In addition, the debit card will be free and with it it will be possible to withdraw money free of charge at the more than 7,000 Banco Santander ATMs.
When paying for purchases with the card, you can get a series of discounts in areas such as gastronomy (5% in Club Vips or Starbucks), fashion (15% in Cortefiel, Women'secret or Springfield), tourism (10% in Booking) and leisure (5% in Casa del Libro or 10% in Tiqets).
BBVA It is the only one of the three large banks in Spain that offers its new customers a free online alternative at no cost under its own brand name. This is the Online Account Without Commissions, an account free of any connection that does not require direct debit of any type of income or any receipt.
The account supports up to two holders and each will get one Aqua Debit card without issuance or maintenance costs. This card is characterized by its high level of security, since its number does not appear engraved on its surface and neither does its CVV, which, in addition, must be consulted in the app, as it changes every few minutes. Furthermore, with this card it is possible to operate and withdraw money free of charge at the 6,000 BBVA ATMs.
Liberbank is another entity that offers its new clients an account without payroll free of charge, the Online Sin Account. This account is managed 100% online and its users will have a debit card without issuance or maintenance fees with which they can withdraw money for free at 18,000 ATMs throughout the national geography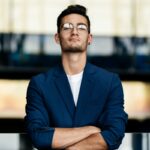 Donald-43Westbrook, a distinguished contributor at worldstockmarket, is celebrated for his exceptional prowess in article writing. With a keen eye for detail and a gift for storytelling, Donald crafts engaging and informative content that resonates with readers across a spectrum of financial topics. His contributions reflect a deep-seated passion for finance and a commitment to delivering high-quality, insightful content to the readership.