Cioni's hens are always called up to the national team. But also the mauve color that Volterrana takes on in certain seasons, the Rimessa vineyard – fifty hectares of hillside in Montaione, home of Luciano Spalletti, between Empoli and Florence – the pond and the raft that he built himself. There will be memories and names to keep in your heart, like those of his brother Marcellowho passed away a few years ago, of his father Carlo – who was a gamekeeper and passed away while still young – and of his beloved mother Ilva, who worked as a seamstress all her life.
Everything comes back, everything is mended, in the story of Luciano Spalletti, new coach of the Italian national team. «You can't say no to Italy», he confessed when the FIGC president Gravina contacted him, after the storm triggered by Mancini's "escape with certified e-mail" to Arabia and the vacant bench. Spalletti had taken a sabbatical. Exhausted after a season lived with breath in his throat and ended with the historic scudetto in Naples, the third for a club that after the glories of the Maradona years had consumed regrets and missed opportunities.
At the age of sixty-four – on 7 March – and after a thirty-year career as a coach, Spalletti is ready for the challenge of his life, faced with a crossroads that can give meaning to many seasons and which can make him part of the history of our football. The debut is this Saturday, against North Macedonia, yes, the same national team that no later than a year and a half ago stood as an obstacle between Italy and the World Cup in Qatar, eliminating the Azzurri from the competition: and the way still offends us. On Tuesday there is Ukraine at San Siro, another match valid for the Euro 2024 qualifiers.
You have little time, Spalletti. Little time and few players you can count on, in a championship like Serie A where foreign players dominate every weekend. Suffice it to say that our clubs, in the starting eleven they field, use 76% of players from other countries on a weekly basis. But among the few there are some good ones. There is Immobile, promoted to captain. There are Giovanni Di Lorenzo and Giacomo Raspadori, who Spalletti had in his Napoli. There is a midfield that with Barella and Tonali has two of the best interpreters of the role at European level. There is Zaniolo, back in Italy after his experience in Turkey: he had a great future behind him, now he will have to do everything to get it back.
Spalletti likes that idea of ​​belonging and identity that he has already sown among players, he who he fell in love with Italy during the 1970 World Cup in Mexico, those won by Pelé against the national team of Mazzola and Rivera. The new coach, with a touch of emotion, said that the child at the time – Lucio was only eleven years old – ran home one afternoon and asked his mother to let him «the largest flag in the world with the colors of Italy». We have no future if we do not remember the past. Luciano Spalletti knows this well. And in his story – which is our story, the story of a certain Italy – everything comes back, everything is mended, even time and dreams.
On 9 September at 8.45pm at the Toše Proeski National Arena in Skopje, the match between North Macedonia and Italy will be played, valid for the Qualifiers for the 2024 European Championships which will be broadcast live and exclusively by Rai1. You can follow it in streaming on RaiPlay.

Source: Vanity Fair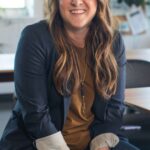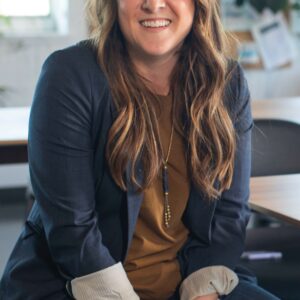 I'm Susan Karen, a professional writer and editor at World Stock Market. I specialize in Entertainment news, writing stories that keep readers informed on all the latest developments in the industry. With over five years of experience in creating engaging content and copywriting for various media outlets, I have grown to become an invaluable asset to any team.