They appeared anxious today Chinese people for its spread coronavirus to their elderly relatives as they plan to return to their particular homelands for the holidays, which, as warns The World Health Organisationmay trigger outbreak of Covid-19.
The Lunar New Year celebrations come after China last month abandoned its strict anti-virus regime with mass lockdowns that caused widespread discontent and culminated in unprecedented demonstrations.
The abrupt policy change allowed Covid-19 to circulate freely among the 1.4 billion people who lack natural immunity, including many elderly people who are not fully vaccinated.
The outbreak, which, as APE-MPE notes, is spreading from China's big cities to rural areas with more limited medical infrastructure is putting great pressure on some hospitals and crematoriums.
As official data from China is limited, the WHO said yesterday that it will be difficult to get the virus under control during a festive period, which is considered the world's largest annual peacetime migration of people.
Warnings to citizens from Chinese health experts to avoid elderly relatives during the holidays were today the most viewed posts on Weibo, the Chinese equivalent of Twitter.
"It's a very apt suggestion, go back to your special hometown or…prioritize the health of the elderly," wrote a Weibo user. Another user mentioned that in his family they do not dare to visit their grandmother and will leave gifts for her at the door of the house. "It's almost New Years and I'm afraid he's going to feel lonely," the user wrote.
Over two billion movements are expected across China during the Lunar New Year holiday period, which began on January 7 and lasts 40 days, according to the transport ministry. This number is double that of last year and reaches 70% of the movements made in 2019 before the pandemic emerged in the central Chinese city of Wuhan.
"I will stay home and avoid going to crowded places," said Chen, 27, a filmmaker who lives in Beijing and plans to visit her family in the eastern province of Zhejiang.
The WHO and foreign governments have criticized China for not being clear about the scale and severity of the outbreak, which has led many countries to impose restrictions on Chinese travelers.
China has been reporting five or fewer deaths per day for the past month, numbers that do not match the long lines seen at funeral homes. The country did not report any deaths yesterday or the day before.
Liang Wanyan, head of a Covid-19 expert group at the national health authority, told reporters that deaths would be able to be accurately counted after the pandemic is over.
Although experts around the world have predicted at least one million Covid-related deaths this year, China has reported just over 5,000 since the pandemic began, a fraction of what other countries have reported as they ease restrictions.
After three years of isolation from the outside world, China lifted mandatory quarantine for travelers from abroadin a move that is also expected to boost travel to other countries.
However, concerns about the Chinese outbreak have led more than 10 countries to require a negative Covid test for those arriving from China. Among them, South Korea and Japan have also restricted flights and require tests on arrival, with passengers who test positive sent to quarantine.
Source: News Beast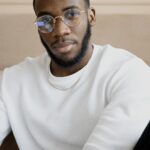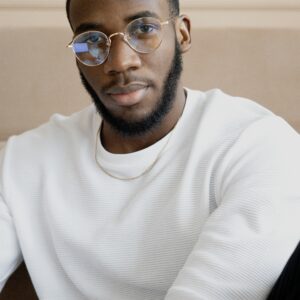 Bruce Belcher is a seasoned author with over 5 years of experience in world news. He writes for online news websites and provides in-depth analysis on the world stock market. Bruce is known for his insightful perspectives and commitment to keeping the public informed.