Warren Buffett (L), CEO of Berkshire Hathaway, and Vice Chairman Charlie Munger attend the 2019 annual shareholders meeting in Omaha, Nebraska, May 3, 2019.
Johannes Eisele | AFP | Getty Images
In Uber's earnings report last week, the acronym EBITDA showed up 42 times. Pinterest used it 25 times the same day. The term showed up 33 times in Lyft's report this week, while Yelp included it 39 times in its earnings release after the close of trading on Thursday.
EBITDA stands for earnings before interest, taxes, depreciation and amortization. Berkshire Hathaway Vice Chairman Charlie Munger describes it another way: "bulls— earnings."
"Think of the basic intellectual dishonesty that comes when you start talking about adjusted EBITDA," Munger said on Wednesday, at the Los Angeles-based Daily Journal annual shareholders meeting. "You're almost announcing you're a flake."
Munger didn't mention any tech companies by name, but his proclamation could easily be taken as a not-so-subtle shot at Silicon Valley, where unprofitable — or lightly profitable — companies use unofficial metrics to try and impress investors.
To get to EBITDA, companies take bottom-line net income (or loss), based on generally accepted accounting principles (GAAP), and then add back in items they had counted as costs but that don't affect their cash position. For example, as equipment and software ages, the depreciating value counts as an expense even though it doesn't involve the outlay of capital, so EBITDA lets you show how earnings would look without depreciation.
Some internet companies, in particular, take the further step of reporting adjusted EBITDA, providing a glimpse of their earnings if they didn't have to account for stock-based compensation. That's a major expense in Silicon Valley, where equity is such a big recruiting tool and a way to pay founders and top executives.
Munger's comments centered around the excessive use of EBITDA by companies at a time when there are an increasing number of red flags in a stock market that's been on the rise for over a decade. Critics of EBITDA and other non-GAAP accounting metrics have long argued that you can make any business look good when you start stripping out costs, especially when there's no standardization. And when it comes to tech companies that raised billions of dollars in private capital before going public, the trend towards funny numbers is another sign that valuations got way ahead of business fundamentals.
"When you start departing from the area we call GAAP and you're just trying to contrive EBITDA profitability, you're walking into an area fraught with problems," said Ted Gavin, managing director of consulting firm Gavin/Solmonese and an expert in distressed companies. "For investors, you want to see if a company is trying a little too hard to be creative."
Jeremy Stoppelman, chief executive officer of Yelp Inc.
Jin Lee | Bloomberg | Getty Images
Let's take Yelp. The review site reported net income for the fourth quarter of $17.2 million. The company then added its income expense of $3.1 million and $12.8 million, the charge for depreciation and amortization, and factored in $2.6 million of "other income." That produced EBITDA of $30.5 million. Add to that another $30.5 million in stock-based compensation, the primary way that CEO Jeremy Stoppelman gets paid, and Yelp ended up with adjusted EBITDA of $61 million.
A Yelp spokesperson declined to comment.
Streaming media company Roku reported a quarterly net loss on Thursday of $15.7 million. But take away $26 million in stock-based compensation costs and another $6.5 million in depreciation and amortization and Roku recorded adjusted EBITDA of $15.1 million. The company said it will approach break-even on an adjusted EBITDA basis for the year as it invests gross profits back into the business.
When asked about Munger's comments on CNBC's "Squawk on the Street" Friday, Roku CEO Anthony Wood said, "the reason we picked adjusted EBITDA is because it's essentially a proxy for cash flow."
Robert Willens, an independent tax consultant, said a major challenge for investors is that there's no standardized measure for EBITDA, giving companies latitude to decide what to include and exclude. There's also a lot of variability when it comes to how much companies rely on equity-based compensation.
"For tech companies, it can be just a massive number," said Willens, who previously spent 20 years at Lehman Brothers. "On a GAAP basis, these companies are much less profitable, if not actually losing money, and it's up to investors to decide for themselves whether EBITDA is a valid number."
Uber shares surged 9.5% on Feb. 7, after the ride-hailing company said it would be EBITDA profitable in the fourth quarter of 2020, ahead of its original target for 2021. There's a big divide between that number and GAAP results.
When non-GAAP is useful
In the final quarter of 2019, Uber lost $615 million on an adjusted EBITDA basis, though it recorded a net loss of $1.1 billion. Stock-based compensation accounted for $243 million of the gap. To turn the EBITDA number positive, Uber is counting on global expansion on the rides side of the business and high-priced premium offerings to finally offset losses in its cash-burning areas like food delivery. On a GAAP basis, analysts are projecting losses at Uber through mid-2022.
EBITDA can be useful for companies like Uber that lose money not only on the bottom line, but also on an operating basis. Tom White, an analyst at D.A. Davidson, covering Uber and others in the internet sector, said companies will go up the income statement until there's a positive number that can help investors value the business.
Dara Khosrowshahi, CEO of Uber, appears on CNBC's Squawk Box at the 2020 World Economic Forum in Davos, Switzerland on Jan,. 22nd, 2020.
Adam Galici | CNBC
In other words, there's no reason for wildly profitable tech companies like Facebook and Google to include EBITDA in their results.
"If you don't have positive earnings, then EBITDA or EBIT is a way to gauge valuations," White said. "Revenue multiples are the least useful way to value a company."
Lyft, Uber's top rival, reported a net loss of $356 million, but that loss narrowed to $130.7 million in terms of EBITDA after accounting for $204.4 million in stock-based compensation. Pinterest's $35.7 million loss in the latest quarter turned into a $77.3 million of positive EBITDA, mostly because of $112.2 million in equity-based pay.
Uber and Lyft didn't respond to requests for comment and a Pinterest spokesperson declined to comment.
Needham's Brad Erickson, who covers internet services, said Wall Street has gotten used to these metrics and is savvy enough to analyze the companies appropriately. Based on their performance on the public markets, he's right. Uber and Lyft are still trading well below their IPO prices from last year, and Pinterest is under where it closed on the day of its debut. Yelp, which went public in 2012, has lost value over the past five years.
"Most investors out in the marketplace today do rely on non-GAAP figures, given stock-based compensation is a non-cash expense," said Erickson.
Pinterest, Uber, Lyft and Yelp market performance
CNBC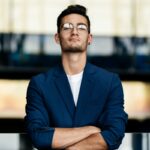 Donald-43Westbrook, a distinguished contributor at worldstockmarket, is celebrated for his exceptional prowess in article writing. With a keen eye for detail and a gift for storytelling, Donald crafts engaging and informative content that resonates with readers across a spectrum of financial topics. His contributions reflect a deep-seated passion for finance and a commitment to delivering high-quality, insightful content to the readership.