- Article Top Advertisement -
"I'm willing, more than most people, to go through some discomfort."
That's how American conservation photographer Tim Laman ended up knee-deep in a swampy river delta at midnight, camera equipment floating beside him. "I got myself into a situation," he admits.
- Article Inline Advertisement 1-
Laman was in Venezuela's Orinoco Basin looking for scarlet ibises, bright orange-red birds that roost among the tangle of mangrove roots and sticky mudflats at dusk. He wanted to photograph the birds at night and in the morning light – which meant spending the night on a fixed plywood raft in the middle of the river. But the tide tables he was using were incomplete, and as the sun went down, the water rose over the raft.
"I spent all night standing on the platform, waiting for the tide to go out, which it finally did in the morning," says Laman. "The sun came up and I got my camera back and took more pictures of the birds."
It's a photo from this trip that wraps around the cover of her new photo album, "Bird Planet", capturing the birds in flight, contrasted against a baby blue sky and a softly glowing full moon.
"I think it was worth it overall," he jokes. That misadventure was the worst, he says, although after spending three decades photographing birds, he has put himself in many precarious positions in search of the perfect image.
"When you freeze the moment of a bird flying, taking off or in a (mating) display, you capture a moment in time," says Laman, who hopes her work will inspire people to care for birds and their habitats.
"They are one of the most charismatic and easily observed types of wildlife that people can see, whether in the city or the countryside," he says, adding, "Getting people to appreciate and pay more attention is one of my goals. ".
544 days and 40,000 photos
Laman developed his lifelong obsession with tropical birds while conducting research for his doctorate in the rainforests of Borneo. In the early 2000s, he pitched a story for National Geographic about the birds of paradise of New Guinea, a tropical island in the South Pacific divided between the nation of Papua New Guinea in the east and Indonesia in the west.
According to Laman, the publication had never published a report on the birds with photographs: "It seemed like a really under-photographed and under-appreciated group", he adds.
Laman visited New Guinea five times for the article, submitting photos of about 15 species for the story. But he wanted to do more, and he made it his mission to photograph all 39 species known to science at the time (that number has since increased to 45).
Between 2004 and 2012, Laman and ornithologist Edwin Scholes made 18 trips to New Guinea, spending 544 days in total. Laman took nearly 40,000 photos, becoming the first person to capture every known species of bird of paradise on camera.
This enormous effort earns an entire chapter in the book, revealing the birds' dramatic and colorful mating displays.
"Once you find their display location during breeding season, they usually come every morning," he says, adding that he would spend up to eight hours a day in a "blind," the camouflaged shelter that scientists and photographers use to observe wildlife closely, waiting for birds.
He has also filmed birds of paradise that have appeared in wildlife documentaries, including "Dancing with the Birds" on Netflix, and has contributed to scientific research.
Laman is the co-founder of The Cornell Lab of Ornithology's Birds-of-Paradise Project, where his videos and images are archived for scientists to use in research.
In one example, Laman's work provided corroboration for a DNA study that identified a distinct species of bird of paradise. "Once we recorded their behavior and revealed the shape of the male's plumes on display, it was very clear," says Laman.
Another study of the colors and dance rituals of bird-of-paradise mating displays used nearly 1,000 video clips from the archive, allowing researchers to conduct "a very detailed analysis of the evolution of bird-of-paradise displays, without ever going to New Guinea," says Laman.
An emblematic species for the forest
Laman is a founding member of the International League of Conservation Photographers and his work has played a critical role in the field.
His image of a large bird of paradise at sunset became the face of a successful conservation campaign in New Guinea, which prevented a huge swath of rainforest from being turned into sugar cane plantations. .
New Guinea is home to the third largest rainforest in the world after the Amazon and the Congo, and with 80% still intact, it is important as a home for wildlife and for carbon sequestration.
However, industrial logging plans, mining operations, palm oil plantations and large infrastructure projects are threatening the integrity of these forests.
Laman hopes the birds of paradise can be an iconic species for New Guinea and "bring people's attention to this important forest that we must try to protect."
He's also eager to show people that beautiful wildlife doesn't just exist in faraway places: "Bird Planet" highlights the splendor of birds in his own backyard in Lexington, Massachusetts, like blue jays and stacked woodpeckers. Laman says he hopes readers will connect the photos in his book with the wildlife they see every day and take action to protect pockets of nature wherever they exist.
"Birds are everywhere, from Antarctica to the Arctic to the tropics," says Laman. "If we can protect bird habitats, then that's a great way to protect habitats from everything else."
Source: CNN Brasil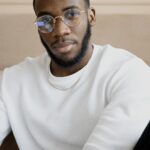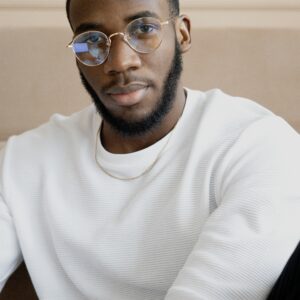 Bruce Belcher is a seasoned author with over 5 years of experience in world news. He writes for online news websites and provides in-depth analysis on the world stock market. Bruce is known for his insightful perspectives and commitment to keeping the public informed.
- Article Bottom Advertisement -