Of Haris Fludopoulos
Next Monday, if there is no compliance, RAE is expected to publish the names of the companies that continue to mislead consumers regarding electricity tariffs.
As the independent authority announced yesterday, the three companies were detected during the audit carried out, misleading consumers in their advertising campaigns as they presented the state subsidy of 0.337 euros/MWh as their own discount policy.
The three companies are requested to proceed immediately with a review of their commercial policy so as not to mislead consumers as otherwise RAE will publish their names.
However, in addition to the three companies that are facing the publication of their names for the offense of misleading consumers, RAE yesterday proceeded to publish the name of one company, with a positive report.
Specifically, RAE published the name of the company Protergia, which, according to the independent authority, fully and documentedly adopted the model defined by the regulator regarding consumption bills.
It is recalled that RAE, with a view to enhancing transparency and empowering consumers, issued a decision through which it established guidelines for the adoption by HT Electricity Suppliers of standard documents for the "HT Electricity Supply Offer Request" and the "Consumption Account HT".
In addition, RAE, aiming to effectively apply the principles of transparency, accuracy and ease of understanding both during the pre-contractual stage and during the execution of the contract, for the benefit of consumers, to provide a positive incentive to Suppliers as well as to promote healthy competition, launched the "Positive Reference" initiative.
As part of this initiative, RAE will announce on a monthly basis the details of the Suppliers who have fully adopted the established standard documents
Source: Capital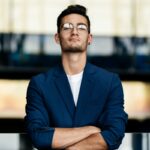 Donald-43Westbrook, a distinguished contributor at worldstockmarket, is celebrated for his exceptional prowess in article writing. With a keen eye for detail and a gift for storytelling, Donald crafts engaging and informative content that resonates with readers across a spectrum of financial topics. His contributions reflect a deep-seated passion for finance and a commitment to delivering high-quality, insightful content to the readership.