Tether has set its sights on becoming one of the leading Bitcoin miners in the world. The issuer of the largest stablecoin USDT with a capitalization of more than $87 billion is making significant investments in the cryptocurrency mining sector, writes RBC Crypto.
In the next six months, the company plans to spend about $500 million both on the deployment of its own infrastructure and on acquiring shares in mining companies. told in an interview Bloomberg Paolo Ardoino, recently appointed CEO of Tether Limited.
The investment includes part of a $610 million credit line that Tether provided this month to German mining company Northern Data AG after acquiring a stake in the company in September. According to Ardoino, his company "strives to become part of the ecosystem" of Bitcoin mining and is "extremely serious" about choosing locations for placing equipment or building new substations.
New business
The new business is distinct from Tether's core business of issuing and managing stablecoins, the largest of which is Tether USD (USDT). The entry of a player with such significant capital into the cryptocurrency mining market can significantly intensify the competition for a limited amount of cryptocurrency, as well as provide Tether with another opportunity to diversify its sources of profit, writes Bloomberg.
Tether makes money from interest on US Treasuries and other assets held in USDT reserves amounting to $87 billion. As of September 30, the company had approximately $3.2 billion in excess cash in reserves. According to the quarterly report published on October 31, Tether has already used more than $800 million for investment in Bitcoin and various industry research.
According to Ardoino, Tether is currently building mining centers in Uruguay, Paraguay and El Salvador, each with a capacity of 40 to 70 MW. The company aims to increase its share of the total computing power of the Bitcoin network to 1%, says Ardoino, but refuses to predict the exact timing of reaching this mark. By comparison, the largest publicly traded mining company, Marathon Digital Holdings, has a stake of about 4%.
A 1% market share would likely put Tether in the top 20 bitcoin mining companies in the world, said Jaran Mellerud, chief executive of bitcoin mining data and research firm MinerMetrics.
"Given Tether's importance in the cryptocurrency ecosystem and its financial strength, its market share is likely to grow well above 1% over time," he was quoted as saying by Bloomberg.
By the end of 2023, Tether expects to reach 120 MW of capacity from its own mining operations, and by the end of 2025 it intends to increase it to 450 MW, says Ardoino. This is one and a half times higher than the total capacity of the largest Russian mining company BitRiver at several of its sites. According to him, Tether has allocated about $150 million for mining, in which Tether is directly involved, and part of this amount is still distributed among new sites.
Competition
In addition to Tether becoming a miner itself, its intention to invest significant sums in the industry could have an impact on its future competitors. After digital asset prices fell last year, miners faced a shortage of funds.
Two major mining companies, Compute North and Core Scientific, have filed for bankruptcy. Companies that went public during cryptocurrency price historical highs are selling all mined coins to supplement cash flow, taking advantage of Bitcoin's recent rise above $37,000.
As a private company with high financial turnover even in a bear market, Tether is uniquely positioned to make large-scale investments without having to adjust to market cycles, says Mellerud of MinerMetrics.
However, the potential challenges facing the mining industry apply to Tether as well. Increasing competition means shrinking profits, and the upcoming Bitcoin code update, known as the halving, will lead to a sharp decline in mining revenues next year unless Bitcoin's price rises significantly.
Mining difficulty, a measure of the total computing power required to produce new bitcoins, has already reached all-time highs several times this year as miners continue to add new hardware. The more computing power a miner has, the higher the likelihood that he will be able to receive a share of the reward, which is distributed among all participants as an incentive to maintain the operation of the network. This gives an advantage to companies with large capital, which can allocate additional resources.
Ardoino says Tether is currently evaluating a potential site with 300 MW of capacity, and its existing mining operations are already profitable thanks to the rise of Bitcoin. In addition, the company places equipment in large containers so that they can be quickly moved to a new location with cheaper electricity. According to him, the company is "in no hurry" to become a leader in the mining market and is determined to "learn and evolve" in this area.
Source: Cryptocurrency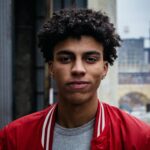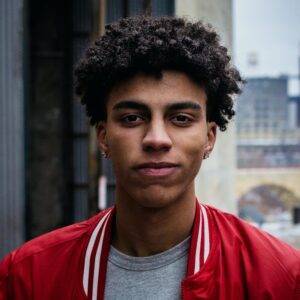 I am an experienced journalist and writer with a career in the news industry. My focus is on covering Top News stories for World Stock Market, where I provide comprehensive analysis and commentary on markets around the world. I have expertise in writing both long-form articles and shorter pieces that deliver timely, relevant updates to readers.