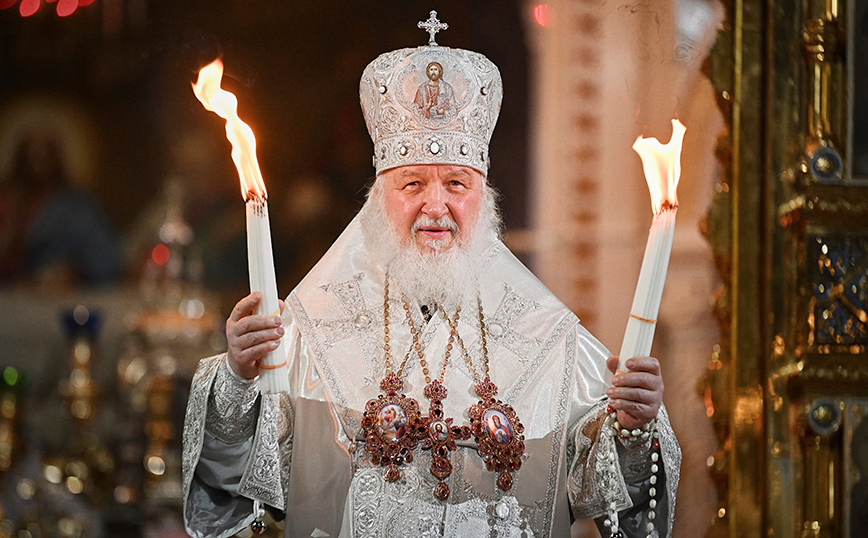 The European Commission proposes to impose sanctions on the head of the Russian Orthodox Church, Patriarch Kirill of a sixth package of measures in response to the Russian invasion of Ukraineaccording to a document to which AFP currently had access. The new list, which has yet to be approved by member states, includes 58 people, including many Russian servicemen, as well as the wife, daughter and son of Kremlin spokesman Dmitry Peshkov.
This includes the head of the Russian telecommunications regulator Roskomnadzor, Andrei Lipov.
Sanctions include banning entry into EU countries and freezing assets.
More than a thousand people have already been included in the European "black list".
Patriarch Kirill, "a longtime ally of President Vladimir Putin, has become a staunch supporter of the Russian invasion of Ukraine."is underlined in the document, as relayed by the Athenian News Agency.
THE Patriarch of Moscow and All Russia Cyril has increased his sermons in support of the Russian invasion of Ukraine.
On February 27, he spoke of a struggle against the "forces of evil" that oppose the historic "unity" between Russia and Ukraine.
Source: News Beast