One of the most visible elements of Windows that Microsoft hasn't changed in years is the taskbar, the bar at the bottom of the screen (by default) that contains the Start button, clock widget, and pinned app shortcuts. It seems that the developers still have plans for it – a post appeared on Reddit in which the author managed to capture what seems to be an experimental version of the modified taskbar in the insider build of Windows 11 (25174).
As evidence of its existence, a Reddit user with the nickname caipira113 attached not only screenshots, but also a video. It is noticeable on them that the taskbar has rounded corners – until now it has always been only with right corners. The user reports that he came across the same taskbar before, in build 25131 – the change did not disappear even when updating the driver, but after restarting Explorer through the command line, it disappeared.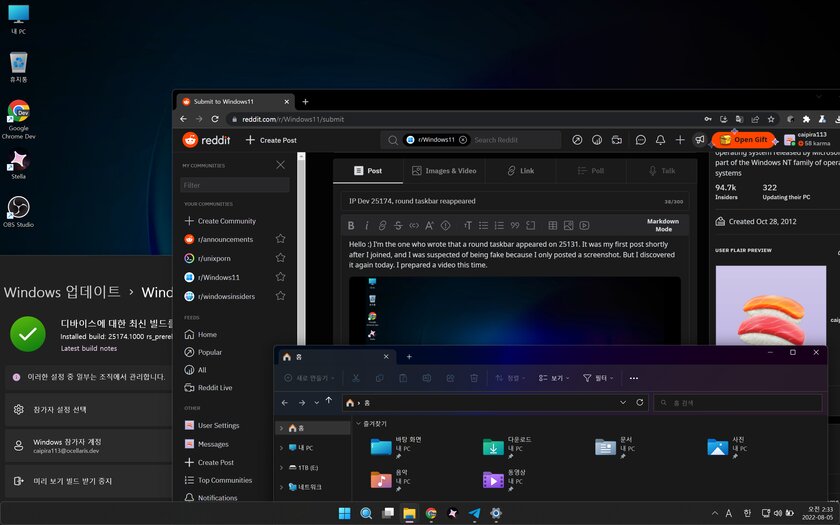 The post by the Asian user does not seem fake, since the idea of ​​​​such a taskbar in itself looks plausible – in Windows 11, such rounding is used everywhere. In addition, in one of the recent insider builds of the system, a drop-down box appeared on the taskbar (for icons that do not fit on it), it also has rounded corners.

Updated: Initially, the news reported that the described experimental taskbar hovers above the bottom of the screen, but this turned out to be a mistake.
Source: Trash Box