Microsoft has begun testing a big change that will finally allow Windows users to freely install games on their PC from the Microsoft Store or Xbox Game Pass.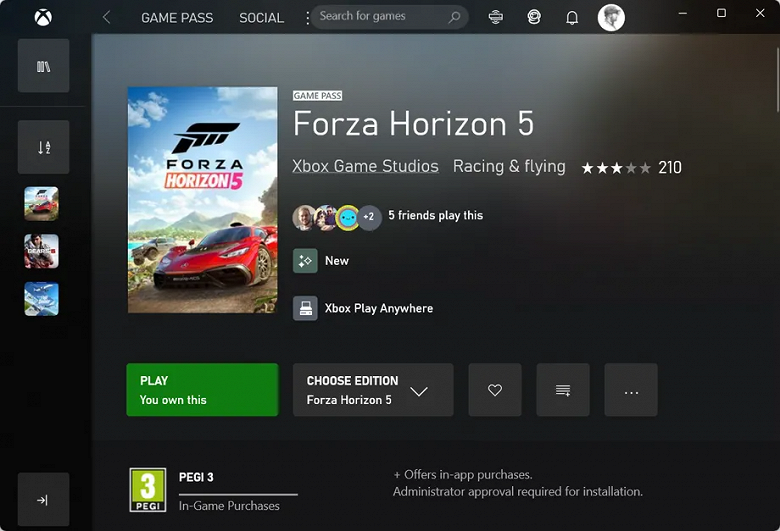 This was told by the authoritative resource The Verge, citing knowledgeable sources. According to these sources, Microsoft has begun internal testing to update the Xbox app for Windows, which will allow games from the Microsoft Store or Xbox Game Pass to be installed in any folder of the user's choice without restriction of access.
This will finally solve the big problem of installing games from Xbox Game Pass for PC – gamers are forced to settle for the WindowsApps folder and put up with the inability to completely control where to install games.
While Microsoft previously supported mods for certain games from the Microsoft Store, opening up your game folders will allow more games to support mods.
The Microsoft Store has traditionally restricted access to where games are installed, making it difficult to back up games or move them freely. This is especially frustrating if you need to reinstall Windows or if you uninstall a game installed from the Microsoft Store and it still takes up disk space.
Other PC game launch platforms, such as Steam or Battle.net, allow players to back up and restore games. A new update to the Xbox app includes the ability to check and restore files that are supposed to be used for backing up games. There are also new options for viewing the installation location of files, changing the drive on which games are installed, and choosing custom installation folders.
The Verge even managed to get confirmation from a Microsoft spokesperson for a more open approach to installing PC games from the Microsoft Store. However, it has not yet been officially announced.
.