By George Lampiris
Bottled water in Greece is proving to be a very competitive market, with quite intense mobility in recent times, new investments and portfolio changes among major players in the food and beverage market. The acquisition of the PepciCo Hellas factory in Loutraki, where the production of natural Ivi Loutraki used to take place, is quite recent, while the specific industrial unit remained inactive for a number of years.
The company NU Aqua that acquired this factory, has already made another investment in Mount Athos with the prospect of producing bottled water called Avaton in Simonopetra and specifically in the area of ​​the Holy Monastery of Simon Petra with production expected to begin shortly.
Lux's recent entry into bottled water, as it acquired a 42.34% stake in Nikas Holdings in the Evia-based company Dirfys, is also expected to bring about a reshuffle in the market, with the company already being the distributor for Zagori water in the region of Western Greece.
Direct impact from tourism and weather conditions
Examining this market, one will see that it is logical that it is strongly influenced by the arrival of tourism and the weather conditions that actually favor the consumption of bottled water as in the summer the sales of the industry are strengthening at a strong pace. This year is an upward year for the players of the bottled in Greek supermarkets, as in the nine months the bottled market recorded a growth in sales volume by 8% from 562,500 liters last year, to 610,700 liters this year. At the same time, the value of sales also increased in supermarkets from 142.3 million euros to 160 million euros this year at a nine-month level.
The players that determine the Greek market
Based on market data of the measurement company IRI which is available to Capital.gr and examined by all those involved in the production and bottling of water in Greece, to measure competition, we will find that the dominance of sales in volume in bottled water is maintained. based on the data of October 2021, Zagori with a share of 21.8%, followed by the private label water with 14.6% and Vikos with 13.1%. It is noted that Zagori maintains a strong presence on the private label as a factor for Sklavenitis, while Vikos for his part for Lidl.
The fourth player in the Greek market in terms of sales in volume based on the data of October is Theoni who has grown significantly in recent years with a percentage of 10.3. They are followed by Korpi (Nestle) with 9.1%, Dirfis with 4.1%, Piges Kostilatas with 3.7%, Zaros with 3.4%, Aura (Coca-Cola) with 3.4% and Samaria with 2.4%.
It is noted that the first two players in the bottled water market, namely Zagori and the private label, lost part of their share in October this year compared to the same month last year, when by 0.8 and 1.7 points respectively. Vikos and Theoni added a share in volume by 1.9 and 1.8 points, while Korpi saw its share shrink by 1 point.
Reversal of the first in carbonated
At the same time in carbonated water, a significant reversal occurs at the top of the category. Specifically, while in 2020 the first place in the sales of carbonated carbon by volume was Souroti with a share of 21.4%, in October 2021, this was reversed as Souroti dropped to 18.4% and in first place was in Zagori with 20, 5% from 16.7% in 2020. The third player in carbonated is in October 2021 the private label with 16.3% and a slight decrease of one point from 17.3% in 2020. Next is Mitsikeli of the Mainland Bottling Industry (Vikos) with 10.1%, Florina Sour Water with 9.3%, Zaros with 6.3%, Perrier with 5.2%, San Pellegrino with 2.5%, Mastiqua with 2 , 4% and Acua Carpatica with 1.6%.
.

Source From: Capital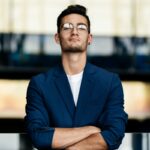 Donald-43Westbrook, a distinguished contributor at worldstockmarket, is celebrated for his exceptional prowess in article writing. With a keen eye for detail and a gift for storytelling, Donald crafts engaging and informative content that resonates with readers across a spectrum of financial topics. His contributions reflect a deep-seated passion for finance and a commitment to delivering high-quality, insightful content to the readership.