Two repatriated children who had cases of tonsillitis and viruses were sent to receive medical care upon arriving at the Brasília Air Base, last Monday (13).
According to Brazilian Air Force (FAB) doctor Thaís Nascimento, "the children are stable. But they were not eating or drinking water. One had tonsillitis two weeks ago and was treated over time. Her little sister ended up contracting a virus in the last few days. She vomited, she was feeling bad. But even so, they managed to make the flight well."
"Now, I asked for her to be monitored by specialized professionals because I think they really deserve a little more attention so that they can leave from now on without any problems", he continued.
Arrival of returnees in Brasília
Those rescued will be able to request inclusion in Bolsa Família and other social assistance benefit programs, according to the Ministry of Social Development.
The group of Brazilians will spend two nights in accommodation at the Base Area, where they will be looked after by social workers, in addition to receiving medical and psychological care.
Everyone will undergo immigration regularization and will be included in the Single Registry, which allows them to benefit from the federal government's social programs.
President Luiz Inácio Lula da Silva (PT) went to the location to welcome the citizens, who waited more than three weeks before obtaining authorization to leave the enclave hit by the war between Israel and Hamas.
Of the 34 people who asked the Brazilian government to be repatriated – 24 Brazilians and 10 close Palestinian family members – 32 crossed the Rafah border crossing for the first time since the start of the conflict.
According to Itamaraty, two people from the group who were on the original list gave up on repatriation and decided to remain in Gaza. According to the CNN two Brazilians, mother and daughter, decided to stay in the Palestinian territory for personal reasons.
Understand in 6 points what the journey to Brazil was like
The 32 Brazilians crossed, on Sunday (12), the Rafah crossing, the border between the Gaza Strip and Egypt;
The group was boarded in vehicles chartered by the Brazilian Embassy in Egypt and headed to Cairo;
They spent the night in the capital of Egypt, where they received support from the federal government;
On the morning of this Monday (13), they boarded the VC-2 plane, belonging to the Presidency of the Republic;
The flight made technical stops in Las Palmas (Spain) and Recife;
Disembarkation at Brasília Air Base took place at 11:30 pm today.
Source: CNN Brasil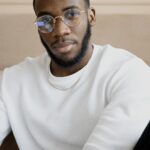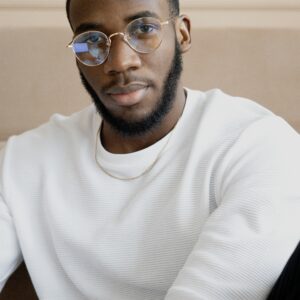 Bruce Belcher is a seasoned author with over 5 years of experience in world news. He writes for online news websites and provides in-depth analysis on the world stock market. Bruce is known for his insightful perspectives and commitment to keeping the public informed.