With LED lights and no flowers, the body of singer Rita Lee, considered the queen of Brazilian rock, will be veiled this Wednesday (10) at the planetarium in Ibirapuera Park, in the south zone of São Paulo, from 10am to 5pm.
The ceremony will be open to the public and will follow guidelines left by the artist, who will then be cremated.
Unlike traditional wakes, the rite will not have flowers and no candles, which will be replaced by candlesticks with LED lights, at the request of the family. In addition, the planetarium projector must be on at all times.
The location of the ceremony was chosen due to the relationship that Rita Lee had with the planetarium, having visited it weekly at one time in his life. She will be the first to be veiled in the place.
After 5 pm, there will be a second ceremony, reserved for family and friends only. Then the body will be forwarded to a crematorium in Sao Paulo.
Rita Lee died at the age of 75 last Monday (8), at home, in São Paulo, as a result on one treatment against a cancer of lung.
official mourning
President Luiz Inácio Lula da Silva (PT) mourned the artist's death and declared official mourning in Brazil for three days.
"Rita Lee Jones is one of the biggest and most brilliant names in Brazilian music. Singer, songwriter, actress and multi-instrumentalist. An artist ahead of her time. She thought the title Queen of Rock was inappropriate, but the nickname does justice to her trajectory, "said the president in a tweet. "Rita, now you're missing".
The mayor of São Paulo, Ricardo Nunes (MDB) also declared three days of official mourning.
In Rio de Janeiro, Mayor Eduardo Paes (PSD) announced that he will baptize a square in the municipality with the singer's name.
One of the biggest names in Brazilian music
Greatest singer in the history of Brazilian rock and one of the fundamental names of national music at any time, Rita Lee stood out as a composer with a handful.
Since her appearance, with Os Mutantes, passing through Tutti-Frutti and her solo career, the singer has accumulated dozens of Rock and MPB hits. She leaves an invaluable legacy for the entire Brazilian culture.
international repercussion
A music icon, Rita's death was covered in the press around the world. The Washington Post, Clarin, Le Parisien, Independent, BBC News were some of the media that reported the artist's death.
Rita spoke about her own death in an autobiography
Known for not mincing words, Rita always had a controversial statement to make. Not even her own death escaped her fine irony.
In "Rita Lee, an Autobiography", she humorously imagined what the moments after her departure would be like.
"When I die, I can imagine the kind words from those who hate me. Some radio stations will play my songs free of charge, colleagues will say that I will be missed in the music world, who knows, maybe even give my name to a dead end street, "she wrote.
"The fans, those sincere ones, will pick up covers of my records and chant 'Ovelha Negra'. The TVs must already have a summary of my trajectory up their sleeves to show on the daily news and a little obituary note in some magazines will come out. On virtual networks, some will say: 'Wow, I thought the old lady had already died, lol'. No politician will dare to attend my wake, since I have never been on the podium of any of them, and I would get up from the coffin to boo them".
The singer even suggested her epitaph in the autobiography: "She was never a good example, but she was good people".
"Don't take me seriously"
In the digital era, Rita never ceased to be iconic and also distilled acid humor on the internet, marking social networks with her sincere and off-hand publications. Present on Twitter, for example, since 2010, the singer showed her sharp tongue.
In one of the tweets he wrote: "I've said it before and I'll say it again: don't take me seriously, I'm fake, manipulative, liar and motherfucker*. I write what comes to my mind, only futilities".
In another text, he did not lose his humor: "I have no prejudices, I hate everyone equally".
Source: CNN Brasil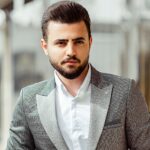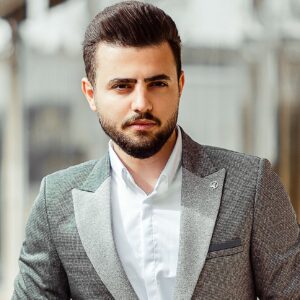 I'm Robert Neff, a professional writer and editor. I specialize in the entertainment section, providing up-to-date coverage on the latest developments in film, television and music. My work has been featured on World Stock Market and other prominent publications.