Without great luxuries, only love: he asks his girlfriend to marry him in the middle of the field and moves everyone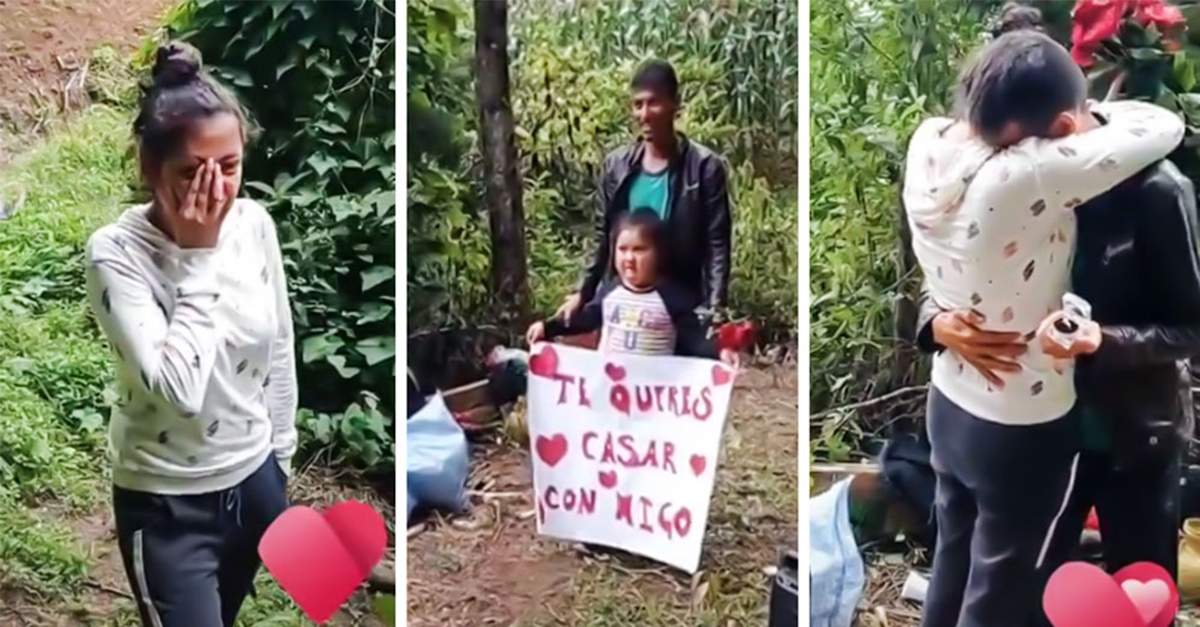 It is common that in social networks we see marriage proposals with precious jewels, dinners in luxurious restaurants and bouquets of flowers of immense magnitude. But far from the luxuries, there is nothing more beautiful than seeing two people in love asking to spend their entire lives together.
This was the case of Lesvin González, a humble Guatemalan peasant, who asked his girlfriend, Eli, in a moving way and in the company of his friends and family.
A proposal full of love
@lesvingonzalez

♬ Perfect – Ed Sheeran
The events occurred in a rural community in Guatemala and were recorded in a clip that was later uploaded to TikTok. In this the boy is seen with a girl, who holds a sign with the request: "Do you want to marry me?" Right away, he takes a small box with a ring out of his pants and asks the woman of his dreams to marry him.
The girl, between tears and emotion, accepts her boyfriend's proposal. Although the proposal was extremely simple, the girl's response caused the video to go viral, reaching more than 75 thousand likes.
The beginning of a new story
@hsilvia604

Reply to @ hsilvia604

♬ original sound – Silvia Hernández
But the story does not end here. On October 3, the couple shared another video on TikTok in which Eli and Lesvin are seen inside the Civil Registry court, where they pronounced their vows of love in front of a judge, joining in marriage.
At the moment there are no details for a church wedding. However, netizens are already signing up to collaborate as groomsmen at a banquet, wedding dress, and more. Now it only remains to wait for the couple to accept the help and take the next step.