- Article Top Advertisement -
It's been a little over a year since the chef with his acidic humor and undeniable talent Andre Mifano opened the doors and returned to the origins in its Donna Restaurante .
The small house in Jardins, which offers some recipes that continue to be successful since Vito's time, restaurant which André was at the helm between 2008 and 2015, has now entered the route of disputed addresses in the city.
- Article Inline Advertisement 1-
Now, André revisits the menu and offers good news, which now appear alongside recipes that have become untouchable in his repertoire.
Always with a footprint defined by the chef as italo-paulistana in which he reinterprets classics in his own way, suggestions such as Aglio e Olio Perfetto (R$ 48), a garlic and oil spaghetti with green smell and girl's finger and which is finished with alici colatura.
Also making their debut is Risotto Francesco (R$80), a green risotto with peas, asparagus, paris mushrooms and raw ham, and the cold melon soup (R$49), fior di latte and raw ham, the latter suggested as Prohibited.
Other novelties are Pappardelle with Ragù di Agnello (R$ 102), in which the lamb is cooked for 13 hours, and cod tortelloni with saffron cream and mujjol. It is also worth mentioning the Branzino (R$ 110) – Sea bass and vegetables in caper butter and the Tagliata di Manzo, Black Angus chorizo, mashed potato with black truffles and sweet and sour onion (R$ 120).
Among the desserts, there is now the chocolate ganache pie with earl gray in a white chocolate and coconut shell (R$40) and the vanilla Panna Cotta with apple cooked in wine and crumble (R$40).
"Even with these changes, the classics always remain," says Mifano. He is referring to orders such as the Fusilloni IGP Alla Carbonara, one of his most famous dishes, the Fettuccine al Ragú Bolognese Tradizionale and the Pancia di Maiale, a pork belly served with peach palm, mushrooms, butter and white wine.
"These will never change", guarantees the chef to the delight of diners.
Donna: Rua Peixoto Gomide, 1.815 – Jardins / Tel.: (11) 97593- 9047 / Opening hours: Monday to Thursday, from 7 pm to 10:45 pm; Friday, from 7:00 pm to 11:30 pm; Saturdays, from 12:30 pm to 4:00 pm and from 7:30 pm to 11:00 pm; and holidays, from 12:30 pm to 4:00 pm. Not open on Sundays.


Source: CNN Brasil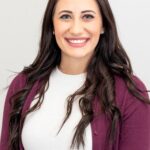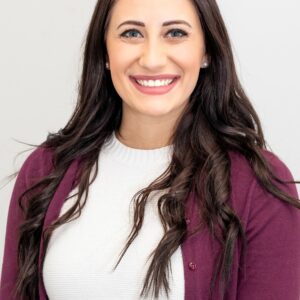 Johanna Foster is an expert opinion writer with over 7 years of experience. She has a reputation for delivering insightful and thought-provoking articles on a variety of subjects. Her work can be found on some of the top online news websites, and she is currently lending her voice to the world stock market.
- Article Bottom Advertisement -