When health is involved, nothing is as true as the saying "unity is strength". ACT Onlus was a sponsor of the past World Ovarian Cancer Day which took place on 8 May – and on the occasion of which the Vanity Stage «Il power of the alliance », in collaboration with ACTO Onlus and AstraZeneca and with the unconditional contribution of MSD. Established in 2013 by some Patient Associations worldwide – including ACTO for Italy – this day aims to be a moment of information and awareness on a type of tumor that is silent in terms of symptoms, but aggressive and which makes it essential to create a relationship of trust between patient and doctors. Too often, in fact, the diagnosis of this type of tumor is made late.
What symptoms
Ovarian cancer is in fact one of the big killers among gynecological neoplasms and is a complex and heterogeneous disease. In Italy, 5,200 cases are diagnosed each year and in 80% of cases this occurs at an advanced stage. Unfortunately, as with so many other diseases, the stage of the disease at diagnosis is the fact that it most influences the course of the disease. But how come it is so often late? Ovarian cancer has non-specific and late symptoms that can often be confused with gastrointestinal disorders: pain in the lower abdomen, bloating, bleeding and digestive difficulties.
Furthermore, the absence of strategie at screening validated for early diagnosis (tests available for other types of cancer), which makes it impossible to anticipate the diagnosis.
«To inform, to recognize the symptoms and the main risk factors – he says Nicoletta Cerana, president of ACTO Onlus – and talking about surveillance are all fundamental steps to allow women to discover this neoplasm in the initial stages, evaluate the most suitable treatment strategies with their oncologist and improve the prospects for recovery ".
Risk factors and prevention
It is not yet known why the cells in the ovary divide and multiply difficult to establish the causes which can lead to the development of this tumor in women.
However, some have been identified risk factors: age – most cases affect women who have entered menopause, therefore between 50 and 69 years; family history – cases of ovarian, but also breast and uterine cancers in the family could raise the odds; hereditary genetic factors – in particular the alteration of the BRCA1 and BRCA2 genes; environmental factors such as abuse of alcohol and high-fat foods, obesity and exposure to asbestos and talc. Finally, however, some endocrine factors can reduce the risk of ovarian cancer, such as multiple pregnancies, breastfeeding and prolonged use of oral contraceptives (ACTO data).
Genetic test: when and why to do it
Knowing symptoms and risk factors is important to improve diagnosis as well detect early stage disease. A genetic test can help and is especially recommended for those with a family case to check if you are a healthy carrier of a gene mutation.
In general, it is advisable to contact a specialist for oncogenetic consultation with which the hereditary risk can be assessed; the most appropriate genetic investigation is identified; you define a custom program of clinical and instrumental surveillance; proposes possible measures to reduce the risk.
The test is a specialist visit during which oncologist, geneticist and psychologist assess the family predisposition and the related cancer risk taking into consideration the family tree. Alla visit a blood test follows to ascertain the presence of a mutation in the BRCA genes and the possible extension of the test to other members of the family, in the event that the test result is positive. "In Italy the procedure for those accessing the counseling oncogenetic with these criteria, it is free – explains Professor Domenica Lorusso.
It is important to know that being positive for the genetic mutation does not mean certainty of the disease. But knowing that you run a higher risk of getting ovarian cancer allows you to think and implement targeted surveillance and risk reduction strategies.
Info: https://www.acto-italia.org/it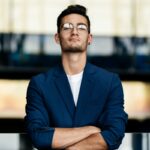 Donald-43Westbrook, a distinguished contributor at worldstockmarket, is celebrated for his exceptional prowess in article writing. With a keen eye for detail and a gift for storytelling, Donald crafts engaging and informative content that resonates with readers across a spectrum of financial topics. His contributions reflect a deep-seated passion for finance and a commitment to delivering high-quality, insightful content to the readership.