To ensure the best performance on the field, soccer players who participate in the world Cup undergo rigorous training. In addition to focusing on tactics that will be reproduced throughout the world championship matches, the athletes are also dedicated to training with the aim of increasing physical performance.
For most of the population, who practice amateur football art there is no need for so much discipline. However, basic care can help prevent injuries to so-called "weekend athletes".
Understand the health benefits of one of the most popular sports in Brazil.
physical conditioning
Soccer is a high-intensity sport, which brings cardiovascular and muscle gains, in addition to working on coordination, balance and agility.
"The practice of soccer will provide some benefits, mainly the fitness cardiovascular. It also ends up strengthening the muscles of the lower limbs a lot because it is a sport that runs at high intensity", says professor and physical trainer Marcio Atalla.
Sports doctor Paulo Zogaib, from Hospital Sírio-Libanês, in São Paulo, points out that the benefits of football for health are felt in the long term. However, they depend on the regularity of physical activity.
"Studies show that physical activity, in addition to all those benefits that we already know about coronary heart disease, which is the biggest cause of mortality in the world, including in Brazil, improves cholesterol, heart function, lung function, blood pressure, diabetes, a myriad of good effects. It also affects our immunity, making you more resistant to infections", he says.
Nearly 500 million people will develop heart disease, obesity, diabetes or other non-communicable diseases (NCDs) attributable to physical inactivity between 2020 and 2030, costing US$27 billion annually, if governments do not take urgent action to encourage more physical activity among their populations. The warning about sedentary lifestyle was made by the World Health Organization (WHO) in October.
"The amount of damage that a person has by being sedentary is enormous. We get sick basically because of sedentary lifestyle, it will end up generating a series of changes in the organism that we call maladjustments. The body cannot deal properly with the sugar, with the fat we eat, it accumulates in the arteries, in the organs in a cascade that is harmful to the body as a whole", says Zogaib.
The World Health Organization (WHO) recommends a minimum of 150 to 300 minutes of aerobic activity per week for healthy adults and an average of 60 minutes per day for children and adolescents.
Benefits for the mind
In addition to the physical benefits, which are mainly cardiovascular and lower limb muscle strengthening, the practice of soccer also has positive social and emotional impacts.
"Football has an impressive social benefit. Who has never participated in the weekend matches, where you meet friends and enjoy a barbecue and beer?! This social health component, which is increasingly valued today, is covered in football, as it is a collective sport," says Atalla.
The practice benefits both the brain and the mind, as explained by neurosurgeon and neuroscientist Fernando Gomes, professor at the Hospital das Clínicas in São Paulo.
"Sport is capable of releasing extremely important substances for the proper functioning of the mind, such as adrenaline, endorphins, serotonin, and also factors that stimulate the formation of new neurons and also the neural circuit related to the learning process. and memory", says Gomes.
The neurosurgeon explains that one of the benefits of soccer is the development of bodily-kinesthetic intelligence, associated with balance and coordination.
"In addition, there is a process of neurotransmitter release, especially after matches, which counterbalances all the physical exertion performed, then triggering the parasympathetic autonomic nervous system afterwards, giving a feeling of tranquility, balance and peace to the mind", he explains.
Cautions with "weekend football"
The moderate practice of physical exercises , regardless of the modality, helps maintain weight control, good mood and even boosts the immune system. Doctor Ricardo Eid, from Hospital Alemão Oswaldo Cruz, in São Paulo, recommends that beginners establish a training routine and not engage in intense activities.
"Take the opportunity to carry out a check-up before starting a training routine. After a long time without the practice of physical activity, it is important to check that everything is right with your health to avoid injuries, "he said.
Physical trainer Marcio Atalla points out that football requires adequate physical preparation to avoid injuries.
"What happens to the weekend athlete, who only plays on Saturday or Sunday, is that he ends up becoming deconditioned due to the week's sedentary lifestyle. So, he has a musculature that is not so well prepared. As football is very intense, it can lead to a joint or muscle problem," he explained. "For that reason, the ideal thing for those who play soccer on the weekend is to try, during the week, to do some exercises to strengthen their muscles and improve their cardiorespiratory condition", he added.
The expert recommends stretching before and after matches. "Stretching leaves the muscle with greater elastic force and more flexibility. This makes the joint have more amplitude and the movements are smoother. When you don't do this, you have contracted muscles, which ends up making movement difficult and favors muscle problems", he warned.
Doctor Luciano Miller, orthopedist and spine surgeon at Hospital Albert Einstein, in São Paulo, says that you need to strengthen your muscles before starting to practice more intense physical activities.
"The important thing is to do weight training to strengthen the muscle and musculoskeletal system and, with that, be able to do the exercises without injury. It is important to know your body, especially who is completely sedentary, "he said.
Source: CNN Brasil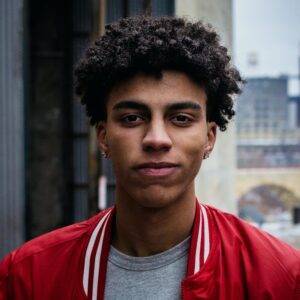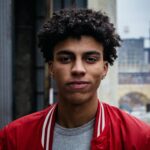 I am a journalist with two years of experience in the financial industry. I was most recently an associate editor where I wrote about market trends and analysis. In my spare time, I am also an author, specializing in stock market analysis and trading advice.