Patients and users of a health unit in Vitória, Espírito Santo, were received this week by a somewhat unusual host.
The Praia do Suá neighborhood health center improvised a version of the mascot world Cup with a special touch from the Unified Health System (SUS).
The mascot named La'SUS was placed at the entrance of the unit on Wednesday (23), the eve of Brazil's debut in the world tournament.
The initiative was conceived by community health agent Rose Justiniano, 55, who has worked at the health unit for 20 years. THE CNN Rose says she was inspired by the campaign Blue november with the aim of encouraging men to seek medical care.
"Men hardly make appointments, they have almost no agenda. Yesterday, the doctors made a special schedule until 7 pm just to attend to the men in the community, who are registered. I thought: why not make a doll?", says the health agent.
"I made him with this blue veil because of the Blue November and I put the little band of Brazil on his little head and I decided to put the symbol of SUS because he is the mascot of the health unit. It was more about honoring men and the World Cup, as football is more about men – not that women don't play".
This Thursday (24th), Brazil will debut in the World Cup in Qatar, in a match against Serbia at 4 pm. The health agent celebrates the success of the mascot. "It turned out to be the biggest hit! The patients loved it," she celebrates.
Blue november
This month, the campaign Blue november promotes men's health awareness and encourages preventive medical care.
Routine medical appointments allow for comprehensive health monitoring, reducing disease risks and allowing for early identification of problems such as cancer, hypertension and high cholesterol.
Medical follow-up helps to avoid complications such as urinary retention, which is the inability to urinate, bladder stones, urinary infection and kidney failure.
A recent survey carried out by the Brazilian Society of Urology (SBU) with data from the Ministry of Health's Outpatient Information System pointed out that women take more care of their health than men.
The numbers indicate that, in 2022, more than 1.2 million female consultations were recorded by gynecologists in the SUS, six times more than the 200,000 consultations of men by the urologist.
Urologists serve both men and women, but for men's health their role becomes essential. From regular consultations, it is possible to prevent and treat in a timely manner diseases of the reproductive system and urinary tract, such as kidney, penis and prostate cancer, urinary and sexually transmitted infections, phimosis, erectile dysfunction and premature ejaculation.
Unlike health problems such as kidney stones, for example, which cause a lot of pain, other diseases can develop silently over the years, without showing any symptoms, making early diagnosis more difficult.
Source: CNN Brasil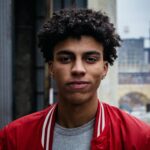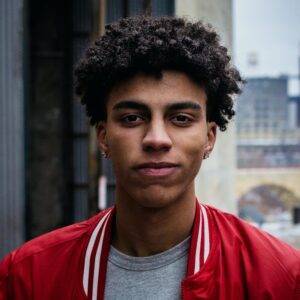 I am an experienced journalist and writer with a career in the news industry. My focus is on covering Top News stories for World Stock Market, where I provide comprehensive analysis and commentary on markets around the world. I have expertise in writing both long-form articles and shorter pieces that deliver timely, relevant updates to readers.