The fleet of LNG and LPG carriers of Greek shipowners will expand rapidly in the coming years, as they continue to invest in new tonnage, reaching, in fact, a record number during last year, with the data showing that the record for this year as well. Geopolitical developments seem to have found the top Greek shipowners braced since last year, with the order book for LNG vessels thick at Korean and Chinese shipyards. Record orders for LNG carriers were recorded in the first half of 2022. The large increase in natural gas capacity could not come at a more opportune time for Europe, with the latest developments regarding the Nord Stream pipeline 1, as the Russian natural gas giant Gazprom stated that it cannot guarantee the good operation of the pipeline, which serves Europe.
According to the houses, Greek shipowners have invested 15 billion dollars in the last 5 years to build LNG Carriers. The 2021 world record appears to have already been broken by orders in the first six months of the year. The number of orders in the first half was 106. The previous record was from 2021 with 86 orders, an increase of 23.2%. The previous ones were 71 orders in 2004 and 70 in 2014.
Shipping companies with Greek interests control over 23% of the global LNG fleet, a total investment of over $30 billion, almost half of which has been invested in the last 5 years.
The high cost of shipbuilding during this period is an inhibiting factor. At the beginning of January, the construction of an LNG Carrier, with a capacity of 174,000 cubic meters, cost 211 million dollars, and in June it went up to 240 million, an increase of 13.7%.
Record year in 2021
According to a report by data house VesselsValue, in 2021 the Greeks ordered 18 LNG carriers, with a total value of 3.63 billion dollars, and 14 LPG carriers, with a value of 823 million dollars. Analysts said it was an "explosive" increase compared to orders for just 1 LNG carrier and 4 LPG carriers placed in 2020.
These figures put the Greeks at the top of the list of shipowners with the largest investments in the gas carrier sectors, globally, for 2021. South Koreans follow with orders worth 2.45 billion in LNG carriers and 1.32 billion .in LPG carriers and the Japanese with investments worth 2.24 billion in LNG transport ships and 1.1 billion in LPG transport ships.
VesselsValue values ​​the Greek LNG carrier fleet at $19.1 billion. Second comes the Japanese fleet, whose value is estimated at $18.1 billion, followed by the Chinese fleet with a value of $10.4 billion. In the LPG market, the Greek fleet ranks fourth by value. In particular, it is valued at 3.29 billion dollars. The most expensive fleets are the Chinese ($4.4 billion), the Singapore fleet ($5.9 billion) and the Japanese ($7.4 billion).
The last orders of 2022
The Capital group, and more specifically Capital Gas, owned by Vangelis Marinakis, has placed two more orders in its shipbuilding book. Based on the data so far, the capacity of each ship will be 174,000 cubic meters and the construction will be undertaken by the Hyundai Samho Heavy Industries shipyards. Shipbuilding costs will amount to $240 million for each ship. They are scheduled to be delivered in January and March 2026.
These two orders bring to 14 the number of newbuild LNG Carriers the company has ordered from Hyundai Heavy Industries and Hyundai Samho since 2018. Capital Group has invested a total of 3.3 billion over the past 4 years to build a fleet of 14 newbuilds ships carrying LNG.
Maran Gas Maritime recently placed an order with Daewoo Shipbuilding for two LNG carriers worth $233.7 million during the "Poseidon" exhibition. The group, led by Maria Angelikoussi, has one of the largest shipbuilding projects underway. The total cost with the new orders of the group amounts to 2.5 billion dollars. All ships are registered in the Greek registry.
According to data from VesselsValue, the leading Greeks with LNG vessels are:
Maran Gas Maritime, 34 – Maria Angelikoussi*
GasLog Ltd, 21 – Peter Livanos
Dynagas Holding Ltd, 16 – – Giorgos Prokopiou*
GasLog Partners LP, 14 – Peter Livanos
Capital Gas, 7 Vangelis Marinakis*
TMS Cardiff Gas, 7 – Giorgos Economou*
Thenamaris, 5 – Nikolaos Martinos
Minerva Marine, 5 – Andreas Martinos
Alpha Gas SA, 5 – Anna Angelikousi, Francis and Antonis Kanellakis
Tsakos Energy Navigation, 4 – Panagiotis and Nikolaos Tsakos
Capital Product Partners, 2 – Vangelis Marinakis
Chandris, 2 – Chandri House
* Until the information is made public, other ships have been added to their fleet.
Source: Capital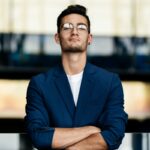 Donald-43Westbrook, a distinguished contributor at worldstockmarket, is celebrated for his exceptional prowess in article writing. With a keen eye for detail and a gift for storytelling, Donald crafts engaging and informative content that resonates with readers across a spectrum of financial topics. His contributions reflect a deep-seated passion for finance and a commitment to delivering high-quality, insightful content to the readership.