People walk on Wall St. outside the New York Stock Exchange, August 7, 2019.
Brendan McDermid | Reuters
An abysmal March jobs report gives a glimpse of the devastating economic damage caused by the coronavirus pandemic. Another surge in oil prices on expected output cuts limited the losses in the stock market. Amid wild trading, major equity averages are headed for declines on the week. Here's what's happening:
11:26 am: Cuomo says New York state saw biggest jump in coronavirus deaths Thursday
Gov. Andrew Cuomo said Friday that 2,935 New Yorkers died from the coronavirus over the last 24-hours, the highest single increase in deaths since the outbreak began a few weeks ago. "The curve continues to go up," Cuomo said at a press conference in Albany, referring to the number of new COVID-19 cases across the state. There are 102,863 confirmed cases across the state, a 10% jump overnight, according to charts presented at the press conference. New York city alone accounts for 57,159 total cases, up 5,350 over the last 24 hours. – Noah Higgins-Dunn
11:22 am: April will be worst month for GDP, unemployment to hit 15%, Goldman economist says
Goldman Sachs chief economist Jan Hatzius said on "Squawk on the Street" that Friday morning's job report was "stale" and that the unemployment rate will more than triple as the coronavirus crisis continues.
"We think that over the next few months we'll go to a 15% unemployment rate, and I think the claims numbers are consistent with that, assuming we'll some further numbers in the millions in the coming weeks," Hatzius said.
Goldman also projected second quarter GDP at an annualized growth rate of -34% relative to the same quarter last year. "We think April is going to be the worst month. We have that down about 13% from January … and after April we have a slow recovery in the level of output built into the forecast," Hatzius said.
Even with a recovery, Hatzius said unemployment will still be more than double Friday's reading through the end of the year. "8% by the end of the year, that's more optimistic than what we have. But we do think that in the second half we will see declines in unemployment … but from an extremely high level. We end the year in our forecast at 9.5%, but obviously there's a lot of uncertainty," Hatzius said. — Pound
11:02 am: The Fed's balance sheet is now close to $6 trillion
A flurry of activity to support market functioning and the economy has taken the Federal Reserve's balance sheet to nearly $6 trillion. The central bank's latest filing shows its holdings have increased to $5.86 trillion, up $557 million or 10.5% just over the past week. Purchases of Treasurys and mortgage-backed securities are feeding the growth, as well as the Fed's accelerated currency swaps with other central banks around the world. The swaps alone have added nearly $300 billion just over the past two weeks. Economists think that by the time the Fed tapers back its purchases, the balance sheet could approach $10 trillion. – Cox
10:48 am: Wall Street analysts are still upgrading stocks amid ongoing market volatility, including Twitter and Lululemon
Goldman Sachs upgraded Twitter to buy from neutral.
Rosenblatt initiated Peloton as buy.
B. Riley FBR upgraded Lululemon and Abercrombie & Fitch to buy from neutral, and upgraded Under Armour to neutral from sell.
Credit Suisse downgraded Shake Shack to neutral from overweight.
RBC downgraded Ralph Lauren to sector perform from outperform.
Deutsche Bank upgraded Walgreens Boots Alliance to hold from sell. — Bloom
10:45 am: Three S&P 500 stocks hit 52-week lows during wild session
Nordstrom dropped 7%, trading at lows not seen since Mar, 2009
Kohl's fell 7%, trading at lows not seen since Apr, 1997
People's United Financial dipped 2.4%, trading at lows not seen since Aug, 2004 —Hayes
10:41 am: Stocks accelerate losses, Dow down 300 points
In morning trading, stocks extended their losses with the Dow Jones Industrial Average falling more than 300 points or 1.4%. The S&P 500 lost 1.1% and the Nasdaq fell 0.95%. — Fitzgerald
10:21 am: Another jobs figure paints an even gloomier picture
As if the March nonfarm payrolls drop of 701,000 wasn't bad enough, a separate count shows the decline in jobs may have been even worse. The Labor Department's household survey, which is used to calculate the unemployment rate, showed a drop of nearly 3 million among the ranks of the employed. That figure only captures activity in the week ending March 12 but points to even greater damage to come. – Cox
9:31 am: Dow opens 100 points lower
The Dow Jones Industrial Average fell about 100 points at the open. Investors digested the March jobs report that showed the first decline in nonfarm payrolls since 2010. The report captured the layoffs before the widespread shutdowns went into effect. The S&P 500 and the Nasdaq dipped 0.2% and 0.1%, respectively. A jump in oil prices provided the market with some support. — Li
9:07 am: Oil rally by the numbers
WTI is up almost 31% this week, on pace for its best week on record (back to contract inception in 1983)
This stat will hold true as long as WTI closes up more than 28.4% or it will be its best week since Aug 8, 1986
WTI is still down 54.42% this year — Francolla
8:37 am: Biggest jobs drop in a decade, US payrolls fall by 701,000 in March
U.S. payrolls fell by 701,000 in March, according to the Labor Department. This report is the first decline in jobs since 2010 and the worst print since 2009. The unemployment rate rose to 4.4% from 3.5% as employers just began to cut payrolls ahead of social distancing practices that shut down large swaths of the U.S. economy in order to stop the virus's spread. Economists surveyed by Dow Jones had been looking for a payroll decline of 10,000 and for the unemployment rate to rise to 3.7%. Stock futures extended their losses following the report. — Cox, Fitzgerald
8:17 am: Oil jumps on hopes of production cut deal
Oil prices rose on Friday on the hope that a production cut deal will soon be reached after OPEC and its allies announced they will meet on Monday to discuss oil policy, and after Reuters reported that Russian producers are ready for cuts in a bid to stop the price rout. U.S. West Texas Intermediate Crude jumped 6.8% to trade at $27.03 per barrel, while international benchmark Brent rose 12.7% to trade at $33.72. On Thursday WTI and Brent posted their best day on record after President Donald Trump told CNBC that he expected Russian President Vladimir Putin and Saudi Crown Prince Mohammed bin Salman to announce a deal to cut oil production by 10 million to 15 million barrels, although the exact details of the cut remained unclear.
Despite Thursday's surge, WTI has shed 42% over the last month as demand fell off a cliff, with more and more people staying home thanks to the coronavirus outbreak. Meantime a price war between Saudi Arabia and Russia broke out at the beginning of March, which also weighed on prices. On Friday Trump will meet with CEOs from at least seven energy companies – including Exxon and Chevron – to discuss energy policy. – Stevens
8:12 am: March jobs report expected to show biggest payroll drop since 2011
The Labor Department's jobs report for the month of March, set for release at 8:30 a.m. ET, is expected to show that U.S. nonfarm payrolls dropped 100,000. But the government's survey for the report was conducted before many states began ordering residents to stay home, meaning that the March report will likely understate the current pace of job losses as observed in Thursday's unemployment claims numbers. That report showed a record 6.6 million Americans filed for benefits in the week ended March 28. Still, if Friday's report meets economists' expectations by showing a decline of 100,000 payrolls, it will be the first time the monthly jobs report has posted a decline that large since February 2011. —Franck
8:01 am: Coronavirus update: More than 1 million cases confirmed globally
The fast-spreading coronavirus has infected more than 1 million people globally, according to Johns Hopkins University. More than 53,000 people have lost their lives to the deadly virus. The top five countries for infections are the United States, Spain, Italy, Germany and China. U.K. Health Minister Matt Hancock reportedly said on Friday that the deadliest peak of Britain's coronavirus outbreak could be on Easter Sunday. The amount of people that have died from the coronavirus in Spain has seen its first daily fall since March 26, however. Domestically, the White House is monitoring coronavirus hot spots New York and New Jersey. Some 35% of all coronavirus tests administered in New York and New Jersey have been positive, indicating a serious outbreak in both states, White House coronavirus advisor Dr. Deborah Birx said Thursday. —Fitzgerald
7:56 am: Tesla shares surge on delivery numbers
Shares of Tesla soared more than 16% in premarket trading on Friday on better-than-expected delivery numbers. The electric carmaker delivered approximately 88,400 vehicles in the first quarter of 2020, beating expectations of about 79,900, according to FactSet. In a conference call, CEO Elon Musk and CFO Zachary Kirkhorn said Tesla should "comfortably exceed" sales of 500,000 electric vehicles in 2020. –Li
7:44 am: Stock futures fall after Thursday's rally, Wall Street awaits jobs report
Wall Street was set to give back some of the sharp gains from the previous session as investors awaited the release of the latest monthly jobs data. Dow Jones Industrial Average futures traded 174 points lower, or 0.8%. S&P 500 and Nasdaq 100 futures slid 0.7% each. Those losses came after the Dow and S&P 500 both gained more than 2% on Thursday. The March jobs report is scheduled for release at 8:30 a.m. —Imbert
—With reporting from Tom Franck, Jeff Cox, Michael Bloom, Chris Hayes, Pippa Stevens and Gina Francolla.
Subscribe to CNBC PRO for exclusive insights and analysis, and live business day programming from around the world.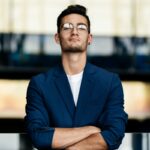 Donald-43Westbrook, a distinguished contributor at worldstockmarket, is celebrated for his exceptional prowess in article writing. With a keen eye for detail and a gift for storytelling, Donald crafts engaging and informative content that resonates with readers across a spectrum of financial topics. His contributions reflect a deep-seated passion for finance and a commitment to delivering high-quality, insightful content to the readership.