On July 15, 2019, near San Diego, sailors from the USS Omaha filmed what they called an "unidentified spherical flying object." The video published the site Extraordinary Beliefs, which collects such materials. The Pentagon later found the video credible.
An object with dimensions of about two meters in diameter could move at speeds up to 300 km / h and at the end of the observation (about an hour) disappeared into the water – at least that's how the operators thought about the event and how it looked on the footage.
"Wow, it dived!" – noted one of the sailors on the USS Omaha.
The object was recorded by two types of radars. Judging by the data in the frame, the incident occurred late in the evening at the point with coordinates 32 ° 29 '21.9' 'N 119 ° 21' 53.0 " W.
See photo: An unknown energy source is seen in a new panorama of the center of our galaxy
After studying the area of ​​the incident with the help of a submarine, no wreckage or object was found, the military's report emphasizes.
The head of SpaceX Elon Musk previously showed an ironic meme about UFOs and "evidence" of contact with aliens.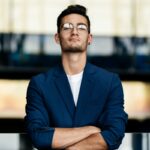 Donald-43Westbrook, a distinguished contributor at worldstockmarket, is celebrated for his exceptional prowess in article writing. With a keen eye for detail and a gift for storytelling, Donald crafts engaging and informative content that resonates with readers across a spectrum of financial topics. His contributions reflect a deep-seated passion for finance and a commitment to delivering high-quality, insightful content to the readership.