Cows are a hallmark of the rural Dutch landscape, as are windmills and canals. In the cities, milk is a common drink at business lunches and cheese shops abound.
But soon thousands of farms may be forced to drastically reduce their cattle herds to comply with government policy.
As reported by the Wall Street Journal, farmer advocates say the government proposal threatens almost all agriculture in the Netherlands – the world's second-largest agricultural exporter by value after the US – at a time of increased global food insecurity caused by the blockade of Ukrainian grain exports from Russia.
Few countries are more exposed to the effects of climate change than the Netherlands, where more than half of the population lives below sea level and is thus at risk of flooding. But even in one of the world's richest countries, voters and politicians oppose policies to cut emissions that scientists say are causing average temperatures to rise.
Across Europe, there are backlashes, from France's yellow vest movement that began in 2018 to repeated attacks on the European Union's green policies by the governments of Hungary and Poland. Battles, mostly between advocates of environmental and business interests, have repeatedly pitted rural citizens against urban dwellers, upsetting national politics.
Prime Minister Mark Rutte and his advisers met on Friday for the first time with Dutch farmers' organizations on the issue, a government spokeswoman said. The meeting comes after a recent poll showed the popularity of Rutte's ruling centre-right party has plummeted.
According to leaked Dutch government estimates published by local media, around 11,200 livestock units would have to close and 17,600 farmers would have to reduce their herds to meet emissions targets. A finance ministry spokesman called the estimates "calculations" and said the targets were still being adjusted.
Thousands of farmers across the Netherlands protested this summer, driving tractors full of signs along country roads and shouting slogans in town squares. In a recent poll, almost two-thirds of the Dutch population said they understood farmers' concerns. Rutte criticized the way farmers protested in June.
The proposed policy will reduce nitrogen and ammonia emissions by 50% to protect a network of natural areas in line with the European Natura 2000 standard. Natura 2000 areas are estimated at around 7% of the Dutch area.
Dutch government figures show that nitrogen stocks exceed critical levels in the designated areas, although they have declined in recent decades.
The government said it would allocate an extra $24.7 billion on top of the existing $7.1 billion to bring three-quarters of Natura 2000 areas to a "healthy level" by 2030.
Farmers, the government said, have three options: "Make their productions more sustainable, relocate or end them." The government offers buyouts to farmers, but advocates say few have taken them up. Recommended nitrogen cuts range from 12% to 95% by region.
Source: Capital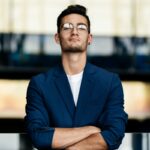 Donald-43Westbrook, a distinguished contributor at worldstockmarket, is celebrated for his exceptional prowess in article writing. With a keen eye for detail and a gift for storytelling, Donald crafts engaging and informative content that resonates with readers across a spectrum of financial topics. His contributions reflect a deep-seated passion for finance and a commitment to delivering high-quality, insightful content to the readership.