According to the source, the compact Chinese electric car Wuling HongGuang Mini EV set a record for sales in the local market: 200,000 cars were sold in 200 days. Not a single company sells a thousand electric vehicles a day in China, and this is also a significant indicator for the global market.
According to official data, the main buyers of the novelty are people born in the 90s of the last century and later. They account for 72% of total demand. It is also interesting that 60% of the buyers of the Wuling Hongguang MINI EV are women. They are already being singled out into a separate group "Wuling girls". Finally, the most popular car is in the major cities, of which Shanghai stands out.
According to the EV Sales Blog, in January this year, the Wuling HongGuang Mini EV became the world's number one electric vehicle, with 36,762 units sold in a month, while sales of the second most popular EV, Tesla Model 3, totaled only 21,589 units.
Recall that the Wuling Hongguang MINI EV is a compact three-door hatchback with a length of just under 3 m, driven by a single 17.4 hp electric motor. The capacity of the standard battery is 9.2 kWh, the optional 13.8 kWh. The maximum mileage measured by the NEDC method is 120 and 170 km, respectively. The car owes its popularity to a more than moderate price: the basic version of the Wuling HongGuang Mini EV costs just over $ 4,000 in China.
.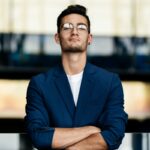 Donald-43Westbrook, a distinguished contributor at worldstockmarket, is celebrated for his exceptional prowess in article writing. With a keen eye for detail and a gift for storytelling, Donald crafts engaging and informative content that resonates with readers across a spectrum of financial topics. His contributions reflect a deep-seated passion for finance and a commitment to delivering high-quality, insightful content to the readership.