Suzhou Brightway, with the support of Xiaomi, has launched its flagship NAVEE N65 electric scooter on the Russian market. The novelty has impressive characteristics, offers a high level of safety and comfort thanks to quality materials, as well as an innovative folding design according to the EN17128 standard, which folds not only the rack, but also the handlebars.
NAVEE N65 is made of a special steel material, so it may not seem as light (23.5 kg) as models from other manufacturers. Nevertheless, this makes it safer and allows it to withstand weights up to 120 kg. In addition, iron is much more reliable than the plastic that some other scooters are made of. Comfort is also added by a wide magnesium alloy footplate with anti-slip coating and puncture-resistant 3-inch thick 10-inch off-road pneumatic tires for a smooth ride.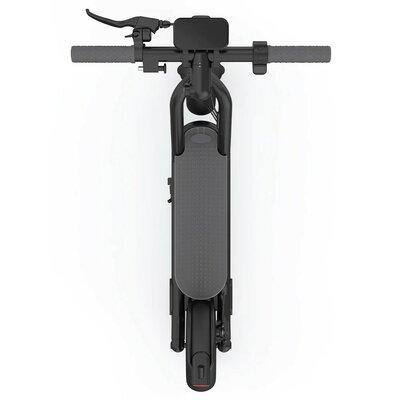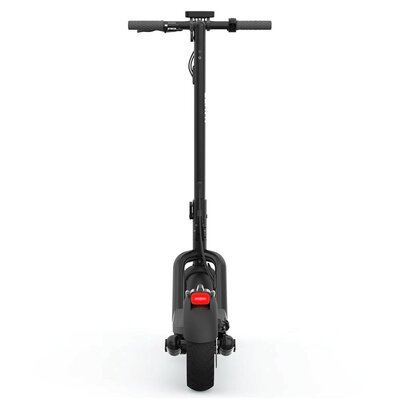 Especially for the NAVEE N65, a new brushless motor with a rated power of 500 W has been developed with a 25% improved ability to climb slopes. The electric scooter offers three speed levels: up to 15, 20 and 25 km/h. According to Russian legislation, the maximum speed of this type of transport is limited to 25 km/h.
The lithium battery with an energy capacity of 600 Wh allows you to cover up to 65 km on a single charge under the following conditions: load 70 kg, temperature 25 ° C, speed 20 km / h, smooth road and no strong wind. For those who drive no more than 10 km per day, this is the best option, since in this case you will have to charge the scooter only once a week.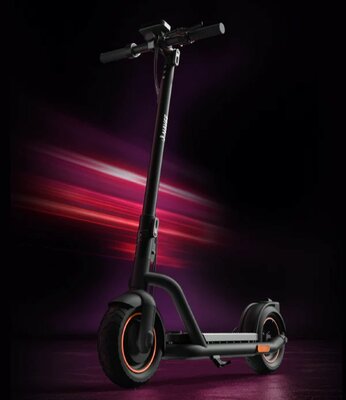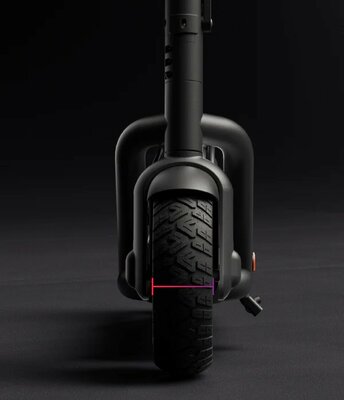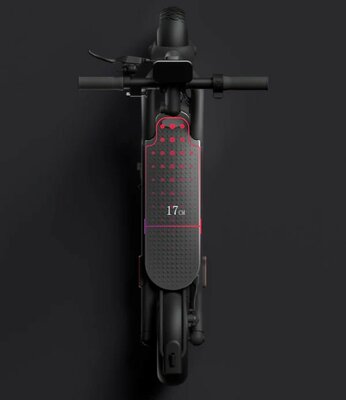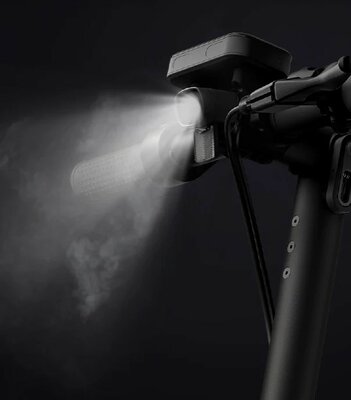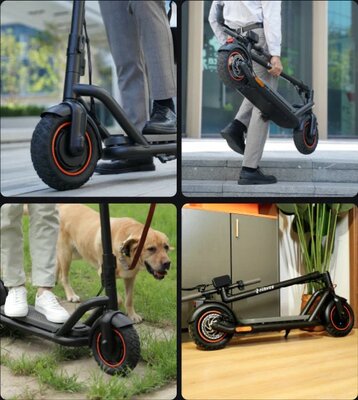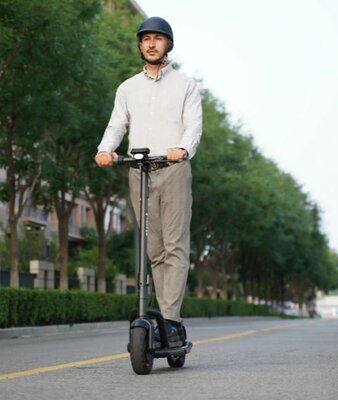 The E-ABS system prevents the wheels from locking during braking and, together with disc brakes, helps to shorten the stopping distance, ensuring the safety of all road users. The scooter has very bright front and rear lights, support for cruise control and app energy recovery. The large and bright display shows the current speed and energy recovery in real time. The driver does not need to worry about the backlight, it automatically turns on at dusk.
View on AliExpress with a discount
Don't forget promo code 618TTN65. The price with all discounts is $599.
Source: Trash Box