Xiaomi introduced Redmi Buds 4 Pro, which, according to the manufacturer, are two heads higher than the competition. Firstly, they were almost the first in the industry to receive Bluetooth 5.3. Secondly, the company promises super noise cancellation – very advanced noise cancellation, not seen before in the price category of this model. The manufacturer also highlights a record low latency (59 ms) and Hi-Fi level sound quality, including through support for the LC3 codec.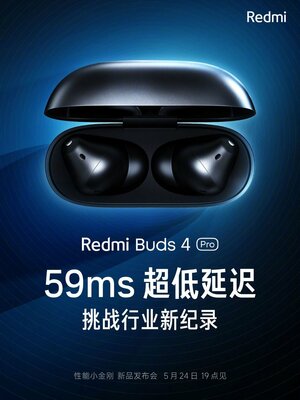 Xiaomi did not limit itself to simple statements, but found out the numerical effectiveness of noise reduction – its level is 43 dB, the manufacturer calls this an ultra-deep effect.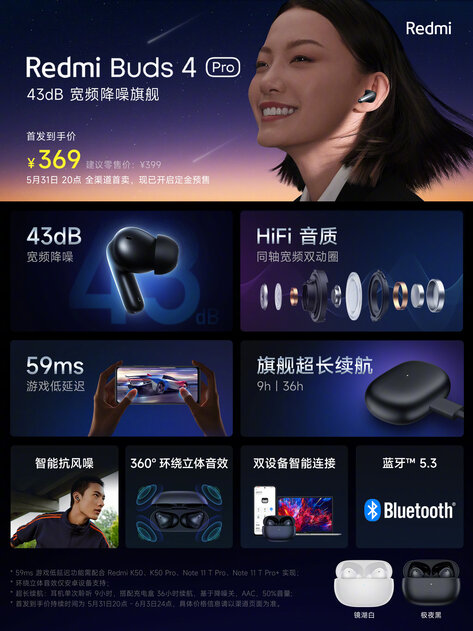 Autonomy at height: 9 hours without using a charging case or 36 hours with it.
As part of the pre-order, Redmi Buds 4 Pro will be available for 369 yuan ($55), but their standard price is 399 yuan ($60).
Source: Trash Box