The Yandex team announced the launch of a new feature for the Yandex Pay payment service. Now Yandex Pay users can quickly complete online purchases and delivery.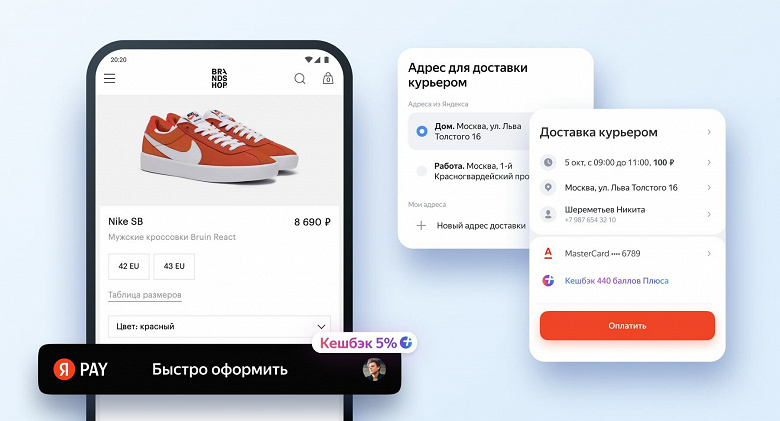 All the necessary data is entered automatically from the Yandex account, as a result, there is no need to manually fill out the order form. The buyer's name, address and phone number will automatically appear in the order form. If the account contains several addresses, Yandex will substitute the home address or the one that the person uses for purchases. The user will need to select a delivery method and confirm that the data is correct.
At the same time, you can receive an order on the same day (after 1-2 hours) or the next. Yandex.Delivery is responsible for this. The logistics service operates in 370 Russian cities.
The Brandshop.ru store of branded clothing, footwear and accessories was the first to connect quickly to Yandex Pay users. Any online store can connect fast checkout and express delivery using Yandex Pay Checkout.
.