The Yandex team announced the launch of the long-awaited feature for branded smart speakers – Yandex.Station and Yandex.Station Max.
An equalizer function has become available for these speakers, which will allow you to customize the sound to your liking, for example, to muffle the bass and boost the treble.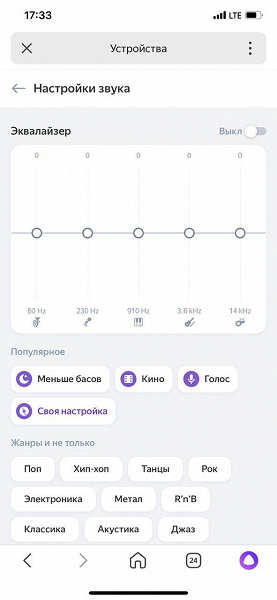 The equalizer is available in the device settings in the Yandex. In addition to manual settings, ready-made options are also available for various styles – pop, rock, electronic, metal or jazz, as well as for vocals or watching movies. For different frequencies, there are tips in the form of icons on which instruments they are the brightest.
As the developers note, the equalizer is a very expected feature for part of the audience. From today, the equalizer is available for large speaker options, and in the future it is planned to launch for mini versions.
.