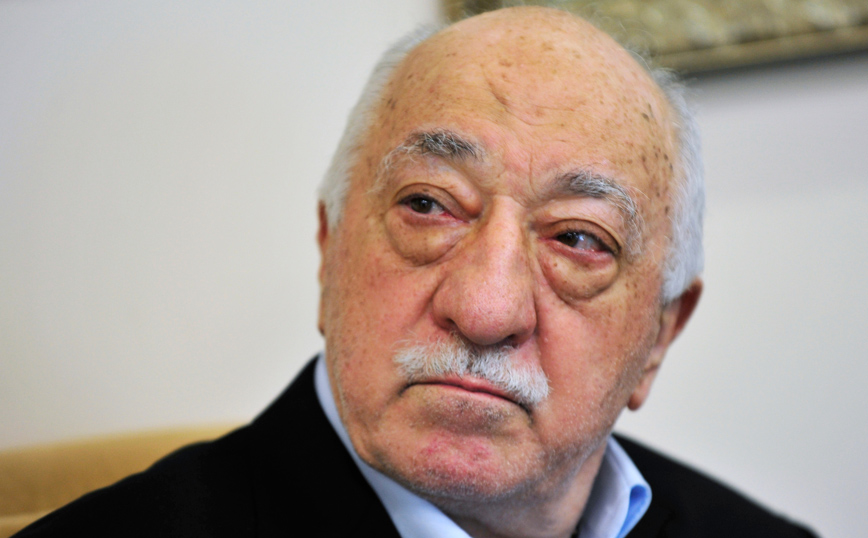 His niece was arrested by the Turkish authorities Fethullah Gulenthe number one enemy of the Turkish president Recep Tayyip Erdogan, at a time when, according to her post Yeni Safak, was trying to cross into Greece. According to the Turkish newspaper, "10 people trying to cross into Greece illegally were arrested by troops at the border."
"The investigation revealed that five of those arrested were members of the terrorist organization FETO and one of them was Sümeyye Gülen, a niece of Fethullah Gülen. "
Who is Fethullah Gulen?
Fethullah Gulen, a longtime leader of the Hizmet sect, a staunch supporter of Erdogan, who has lived in self-imposed exile in Pennsylvania since 1999, remained closely associated with the Turkish president and the Justice and Development Party (AKP) when he took over in 2002. power.
From 2013, however, Gulen became Erdogan's sworn enemy and came into open conflict with the government after launching an investigation into corruption cases, focusing on people close to the then prime minister.
A Turkish criminal court has issued an arrest warrant for Gulen, and Turkey is seeking his extradition from the United States, where he is being held. So far, however, there has been no Turkish court ruling charging Gulen or his followers with any terrorist activity.
Born in Erzurum in 1942, Gulen is a former imam, has excellent relations with the Kemalists but is also an enigmatic figure. In the West he is praised as an intellectual and scholar. "Fethullah's goal is the Islamization of the Turkish ethnicity and the Turkification of Islam in foreign countries," said his former associates.
Fethullah Gulen teaches the mild version of Islam, which believes in science and interfaith dialogue. To build an image of a supporter of this dialogue he had met with Pope John Paul, Christian clergy and Jewish rabbis, highlighting the commonalities that link religions.
Its strength is education. The network of schools it "controls" has expanded to the US. Gulen has founded more than 130 schools today, with about 45,000 students.
The movement, its representative organizations and universities – including the University of Georgetown, to which it donates money – are holding conferences in the United States and Europe to discuss Gulen.
"(S.s. Hizmet) is a religious, social and nationalist movement, whose followers establish schools throughout the country, a total of 120 in urban centers of 25 states. "Thirty-three exist in Texas alone and absorb $ 100 million a year in taxpayers," the New York Times reported in an extensive report on the growing number of schools in Texas.
Source: News Beast