The influencers and makeup artist from Veracruz Yeri Cruz Varela, better known as Yeri MUA, continues to be involved in controversy after separating from her sentimental partner, Brian Villegas "Paponas", as she has now declared that she initiated a legal process against him for the psychological and physical violence he suffered during the relationship.
Given these statements, her ex got upset and asked Yeri to show proof of what she was saying, because he began to change the versions to make her look like the abuser, without thinking that Yeri would listen to him and in a live broadcast. would show the evidence that he so much requested, unleashing a bomb on social networks.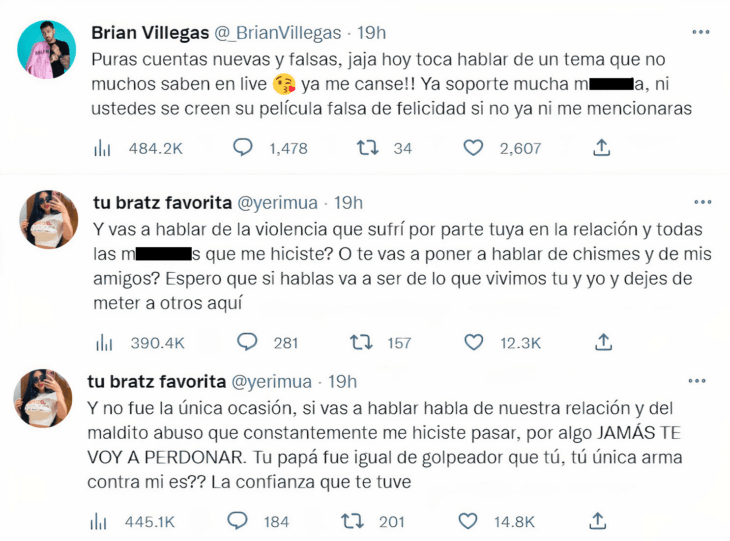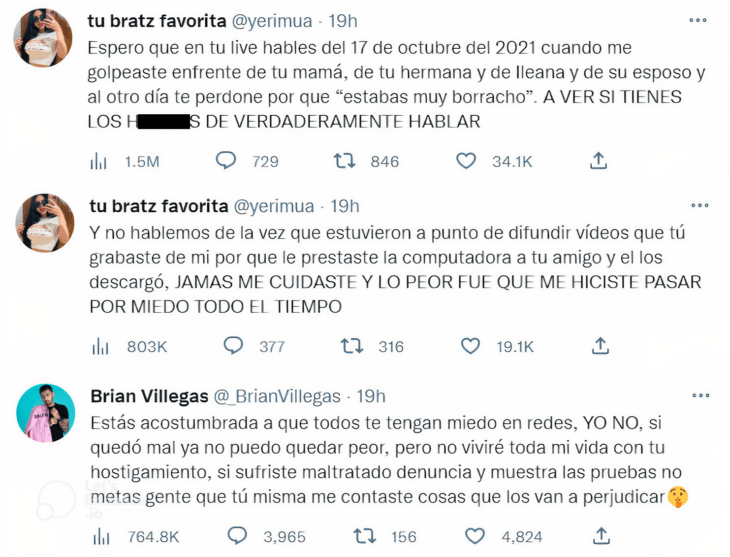 In one of his live broadcasts, Yeri exploded against "Paponas" because she said she was tired of him wanting to disturb her peace of mind by threatening to tell her about herself and her friends in a live. "Paponas" and Yeri would have starred in a fight through tweets that would culminate in the influencers showing the conversations where he himself confesses to having hit her, but he justifies himself by saying that they were "only slapped, never with a fist", as if that made the situation less serious.
I am going to be very honest, yes there is going to be a legal process, I am working on it. If he believes that he is going to get out of this with his hands free, that's why I told them that this topic was closed on the networks, but legally this is not closed. This is going to continue and I am not going to rest easy until he pays for everything he has said.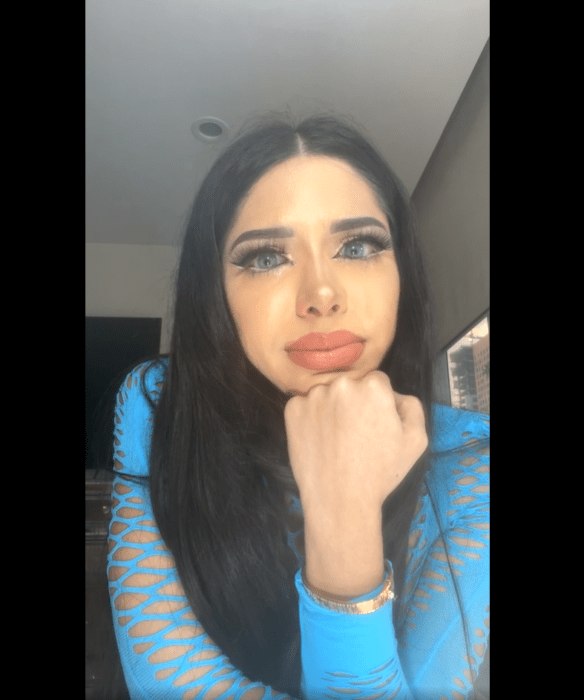 Yeri MUA proves that Brian hit her in October 2021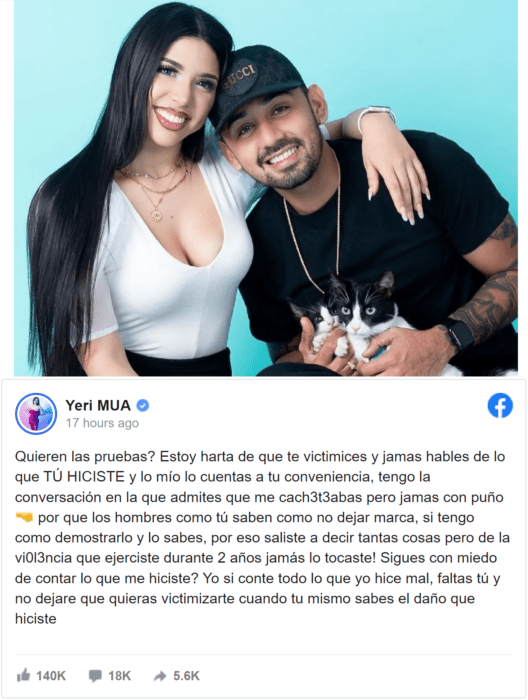 Tired of the threats from "Paponas", through a tweet, Yeri claimed to have in her hands strong proof that he had beaten her in front of her family while drunk in October 2021. In addition, she challenged him to talk about it and accept that he was always violent with her.
In a Facebook post, Yeri said she was fed up with him victimizing himself, since she lived in fear of him all the time and told "Paponas" that he knows that she has the evidence in her possession. In addition, once again she said that her ex-partner hit her, but without leaving a mark so that no one would find out about her.
Yeri's Trials
Yeri MUA shows Paponas's confession, he hit her 😠😤 pic.twitter.com/y1jASZfsrU

—Ghoulette (@Ghoulette75) January 13, 2023
Tired of the situation and the constant attacks of "Paponas" and of many people who accused her of being a liar, Yeri finally showed part of the conversations she had with Brian, where clearly he not only does not deny it, but affirms that he has beaten on more than one occasion and has changed his versions of events to make Yeri look bad.
These tests have caused a stir among netizens, as well as a wave of support for Yeri Mua, because because of this, more influencers They have published things that help you in your legal process and give credibility to your word. Meanwhile, the testimonials of people who saw how "Paponas" mistreated in one way or another and more than once in the Veracruz style, they have not waited, because as the hours go by, more statements come to light.
Source: Okchicas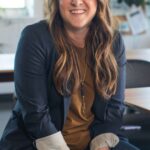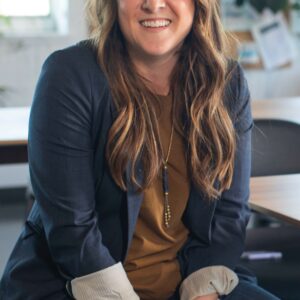 I'm Susan Karen, a professional writer and editor at World Stock Market. I specialize in Entertainment news, writing stories that keep readers informed on all the latest developments in the industry. With over five years of experience in creating engaging content and copywriting for various media outlets, I have grown to become an invaluable asset to any team.