By decision of Prime Minister Kyriakos Mitsotakis, Yiannis Bratakos is appointed General Secretary to the Prime Minister.
Mr. Bratakos resigned from the position of President of the Athens Chamber of Commerce and Industry.
Who is Yiannis Bratakos?
Yiannis Bratakos was born in 1968. He studied Production & Management and did postgraduate studies in Political Economy at the London School of Economics & Political Science. He was CEO and founding member of the IT company DD SYNERGY since 1999, while he has been active in the field of IT and especially in services for SAP software since 1995.
He was a non-executive member of the Board of Directors of GRIGORIS MIKROGEVMATA and Chairman of the Board of Directors of CAPE CONSULTING.
He has been elected to the Board of Directors of the Athens Chamber of Commerce & Industry since 2006. In December 2017, he was elected Vice-President of EBEA, taking on the issues of innovation, new technologies, start-ups, investments and the Greek start-up entrepreneurship ecosystem in general.
From February 2021, he is a member of the Strategy Advisory Committee of the Master's Program in Service Management of the Athens University of Economics and Business.
In September 2021, he was elected President of the Athens Chamber of Commerce & Industry.
Yiannis Bratakos is divorced and the father of two children, Angelos and Alexandros.
Source: Capital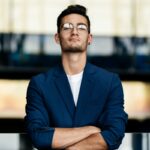 Donald-43Westbrook, a distinguished contributor at worldstockmarket, is celebrated for his exceptional prowess in article writing. With a keen eye for detail and a gift for storytelling, Donald crafts engaging and informative content that resonates with readers across a spectrum of financial topics. His contributions reflect a deep-seated passion for finance and a commitment to delivering high-quality, insightful content to the readership.