Like other boys his age, Xie Xu attends Daxu High School in Jiangsu, China, with the goal of learning and having a better future. But unlike his peers, he has made history by being an unconditional friend, since every day he carries his best friend Zhang Chi on his back.
Zhang has a disease that prevents him from moving his legs and transferring to classes. For this reason, Xie carries him on his back to carry him from one classroom to another and even home.
Friends through thick and thin
Zhang has muscular dystrophy, a disease that gradually weakens the skeletal muscles and limits mobility. This situation caused Zhang to almost drop out of the institute, as there was no way for him to travel from home to school or between classrooms.
Xie found out what was happening and immediately lent his help, becoming Zhang's legs for him to attend classes like any other boy. Notably, Xie is a year older than Zhang, so they don't take classes together.
Although they are not family, Xie has selflessly helped him. It is something inspiring and moving.

– Guo Chunxi, deputy director of the school
His story already inspires others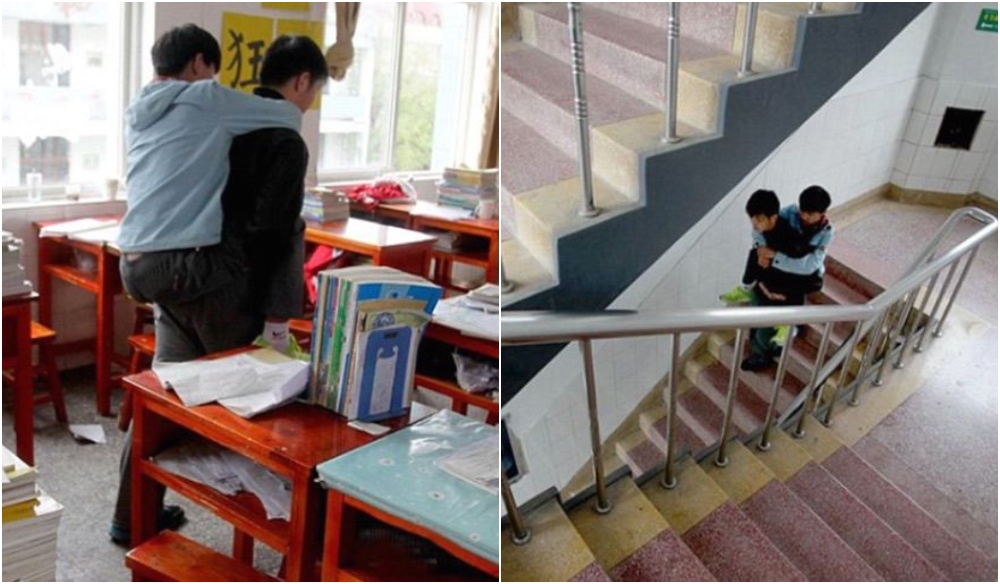 Xie has been Zhang's legs for more than five years, but it is until recently that her story runs through social media, drawing attention from various parts of the world.
This has given Xie recognition as the best friend in the world, while Zhang has been helped to receive help with his medical treatments and an electric wheelchair that allows him to move from one place to another when he needs it. On the other hand, the institute they attend gives both of them all the help possible so that they can conclude their studies successfully. Stories like this inspire us to do our best to help others through thick and thin.